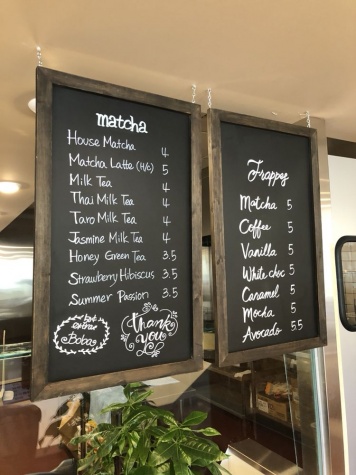 Jill Greene | Head Editor
March 12, 2021
In SoCal, we're blessed enough to have a strong Asian community. One of the greatest influences Asian culture has had on San Clemente itself is the rise in boba joints.
Boba, or bubble tea, is a Taiwanese drink that usually contains tea, milk, and tapioca pearls.
SCHS has voted and decided that the best place to grab a sweet drink is SC's Matcha.
You can grab hot or iced tea, like the House Matcha or Taro Milk Tea, or try one of their unique frappes, like the Avocado or Pitaya Frappe. "I usually get the Thai Milk Tea with extra boba," senior and boba tea fanatic Eve Richardson said.
And, if you need something to go with your drink, try some Poke Tiki  while you're there!