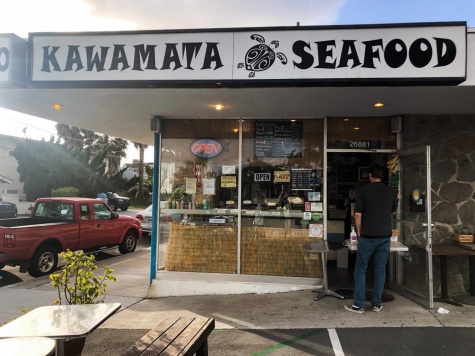 Kate Hedger | Head Editor
March 11, 2021
Students of SCHS agree that Kawamata seafood serves the best poke bowl to take to the beach. Kawamata is located at 26881 Camino De Estrella right on the border of San Clemente and Dana Point. It is a single location poke/seafood restaurant that is unique to San Clemente and beloved but its customers. There is often a line around the block of people waiting to get the best poke bowl in town.
"I go to Kawamata every Friday for lunch and it is my favorite part of the week," senior Aidan Tapias said. "Nothing beats their ahi tuna and salmon, it's by far the best poke I've ever had."
If you are ever looking for a delicious lunch, a meal for a picnic, or something yummy to bring to the beach, Kawamata is the place to go!