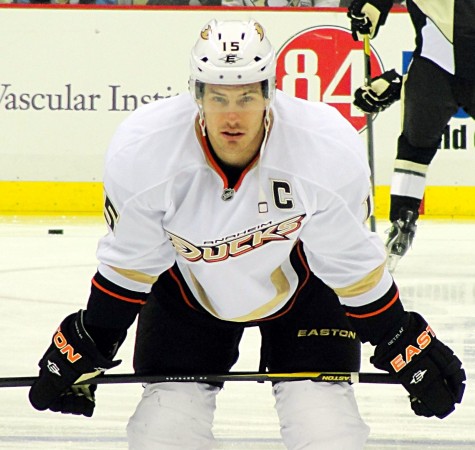 By Daniel Richens | Writer
May 21, 2015
With one Stanley Cup win in their past and two Western Conference titles, the Anaheim Ducks, a experienced team with some of the leagues top players, including team captain and league MVP candidate Ryan Getzlaf, the Anaheim Ducks (51-24) started off the playoffs with high expectations. Three weeks down in heated playoff battles, the Ducks are poised to take the Western Conference title and possibly even the Stanley Cup.
In the first round of the playoffs, the Ducks faced an opponent that rarely shows up in the playoffs, the Winnipeg Jets. The ducks started off with an advantage over the Jets, because they were ranked the highest, they got the first two games at their home ice. The Ducks swept the jets in the first four games and won the final game (game four) 5-2.
This first round sweep gave the Ducks a whole new mind set on winning the Stanley Cup, but they knew that they could not be over confident, especially because of their opponent in round two, the Calgary Flames.
Like the first round, the Ducks started off with home ice advantage, and used it to their advantage. Anaheim went into the game still with their momentum, and won the first game 6-1, and the second 3-0. The Ducks ended up putting out the Flames with a series win 4-1, with their only loss happening by one goal.
Due to the near two series sweep, the Ducks had some time to rest their minds and beat up bodies for a whole week. Anaheim also got some good practicing time in, just enough to keep their players fresh.
On Sunday, May 17th, the Anaheim ducks started their semi final series against the Chicago Blackhawks, an opponent they lost to last year in the semi finals. The Ducks swept the Blackhawks in game one, winning 4-1 at home. The key to the Ducks winning this game was teamwork, and the used it at its finest, with not one Duck scoring more than one goal. Anaheim went into game two with high confidence and an advantage at home, but unexpectedly loss 2-3 in a triple overtime.
For the Anaheim Ducks, there is a great chance for another Stanley Cup title under their belts. Go ducks!