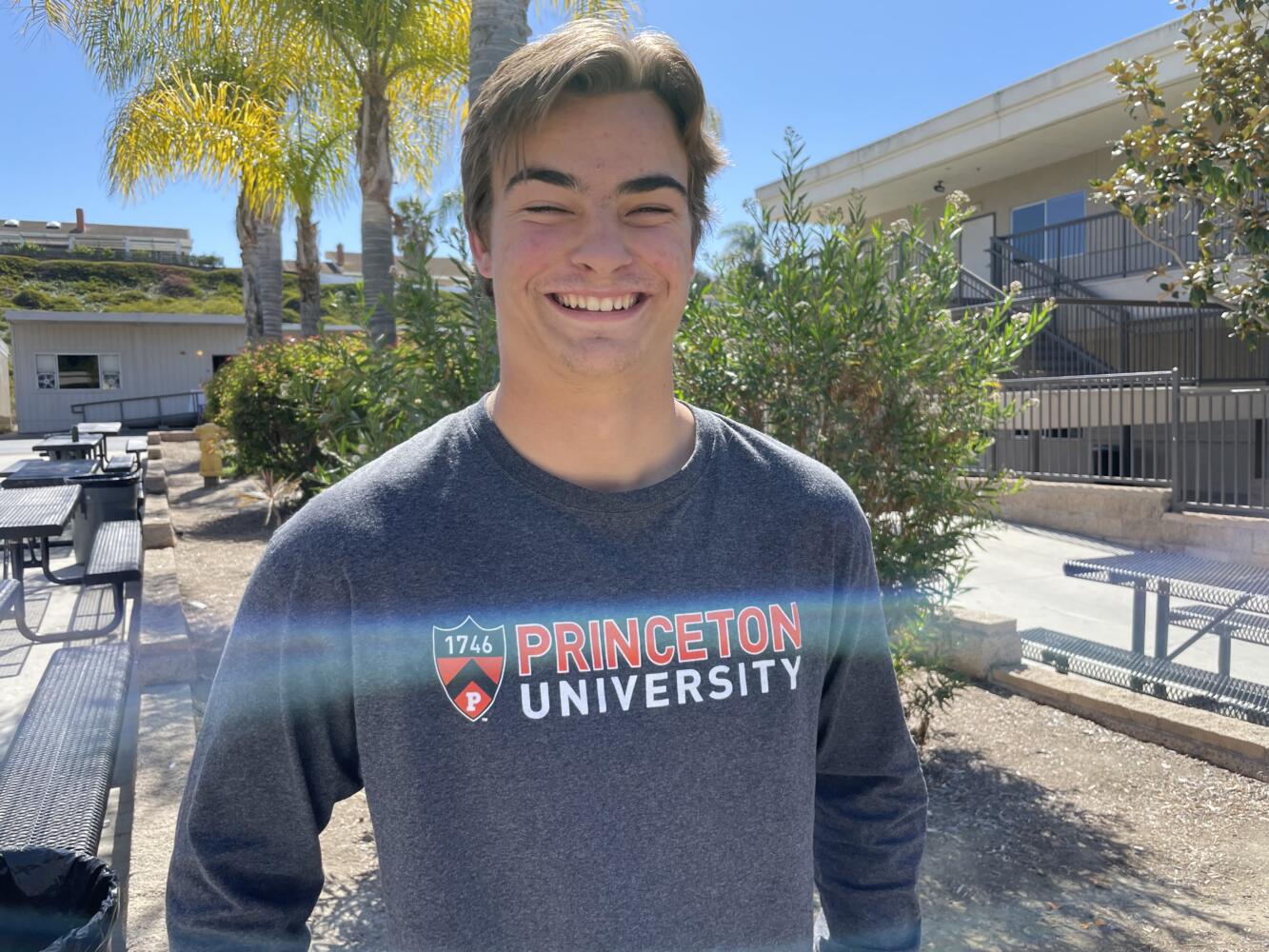 Robert Schumacher | Writer
March 23, 2022
For most high school students, balance is a constant struggle. Whether it involves juggling a combination of extracurriculars, relationships, jobs, academics, or sports, high schoolers have always needed to manage their time when trying to make the most out of the high school experience. Tanner Mehrens, academic scholar and varsity athlete, recognizes exactly what it takes to achieve balance and an individual's goals.
"In my eyes, balance is the most important thing in life," senior Mehrens said. When asked about what college he would like to attend in the future he stated that he "always planned on attending a college that's both strong in academics and football," and that he'll "work hard to balance the two."
Mehrens is currently verbally committed to Princeton University, an exceptional Ivy League college and one of the most renowned and respected institutions in the world. They offer both Division I basketball and football and are known for their top-quality education and highly accomplished faculty. 
Mehrens, for that matter, isn't just an athlete. He's a hard-working student that maintains a high GPA in a mix of AP and IB classes. But, when it does come to sports, Mehrens goes all in. 
Despite how seamless he might make some of San Clemente High School's plays look, Mehrens asserts that playing varsity football "is no easy task," and like any other skill that takes hard work and determination.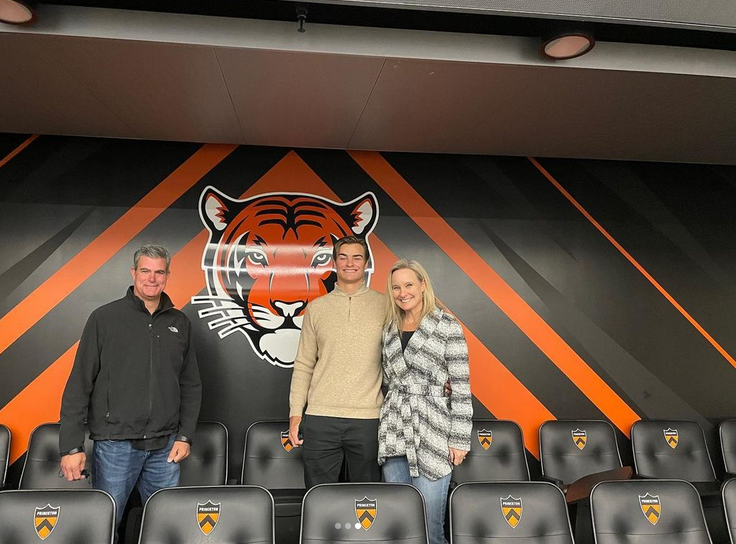 Mehrens credits a lot of what's gotten him to this point to his parents. "My parents have always pushed me hard as well and gave me both the encouragement when times get difficult as well as talk to me when I start to slip up," Mehrens explained. Another one of Mehrens's biggest motivators, and what he describes as his best high school experience, was "returning back my senior year to packed stands after the two years missing my fellow friends and fans in the student section."
Surprisingly though, Mehrens's favorite part about being on the football and basketball teams isn't the sports, but the teams themselves. "Easily the best part of playing both sports is getting to play with your closest friends and getting to know others that I've developed close relationships with."
Tanner has been an active member of the SCHS community since his first day freshman year and he will continue to be a role model for students well past his graduation."The best advice I can give is to enjoy each and every second of high school and make positive lasting memories with the people you care about," Mehrens concluded. "Push yourself to be the best you can be, and remember that time is very temporary and you want to look back and be proud of the memories you made."