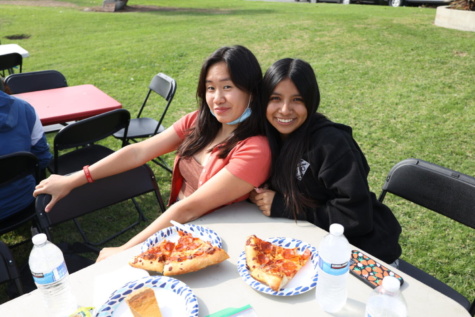 Amy Parr | Head Editor
April 21, 2022
To know Mirca Gomez is to love her. Her bubbly personality and contagious laughter bring joy to all those around her, whether she's working hard at after-school tutoring or simply spending time with her friends. Mirca keeps herself extremely busy as the president of both Link Crew and San Clemente High School's chapter of UNICEF, as well as participating in other organizations like National Honors Society, CSF, and SC Beach Conservation. 
Perhaps Mirca's most distinguished extracurricular is her role as Link Crew President. She is trusted with the arduous task of ensuring that all freshmen and transfer students feel welcome on our campus, which involves countless hours of event planning and organizing that are certainly not for the faint of heart.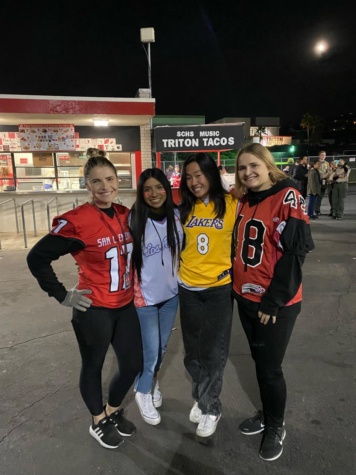 "The week before Freshmen Orientation, I worked with Ms. Dimperio and the board members for over 50 hours," Mirca said. "Although it was a lot of work, I created so many beautiful memories, and being surrounded with such positive people made it go by super fast and smoothly."
Mirca particularly enjoyed working alongside Ms. Dimperio, the beloved director of Link Crew. "I never knew that by becoming president of Link Crew I would become so close with such an incredible teacher like Ms. Dimperio," she said. "During the past year I have learned so much from her and I appreciate all the time and effort she puts into making SCHS a better place. I am very fortunate to have been able to spend my last year working next to her." 
Mirca's desire to make SCHS a fun and welcoming place for everyone extends beyond her role as Link Crew president. As a member of the AVID program, Mirca has been with the same students for four years as they worked towards applying to colleges, and has served as an exemplary student and role model for her peers.
"Mirca has always been super on top of everything in AVID and is constantly helping other people get their assignments done," senior Teresa Yubeta said. "She also brings us Starbucks all the time, which just goes to show how nice of a person she is and how lucky AVID is to have someone like her."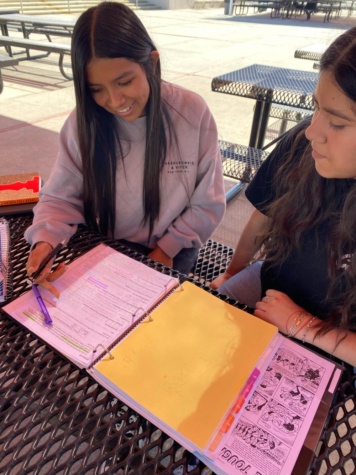 AVID strives to help any and all students that want to go to college with the application process, and in Mirca's case, it was extremely helpful. "The best part of being in AVID has definitely been the amount of emotional support offered by both my AVID peers and teacher," Mirca said. "If it weren't for AVID I would not have pushed myself and been so involved. It helped me build so many useful skills that not only helped me flourish during high school but I know will help me throughout college and even after that." 
As for her life after graduation, Mirca is currently deciding between Cal Poly SLO, USC, and Berkeley, all of which are extremely competitive schools that reflect Mirca's dedication to learning and her passion for leadership. 
"I hope that I will have an amazing experience at the school I end up choosing," Mirca said. "I want to continue being involved at my new school and also service my new community. I love helping others and definitely want to find time to do that in college."
It is clear that Mirca has found her niche in helping others, and although SCHS will be sad to see her go, Mirca's kindness and passion for her community will be felt for years to come.