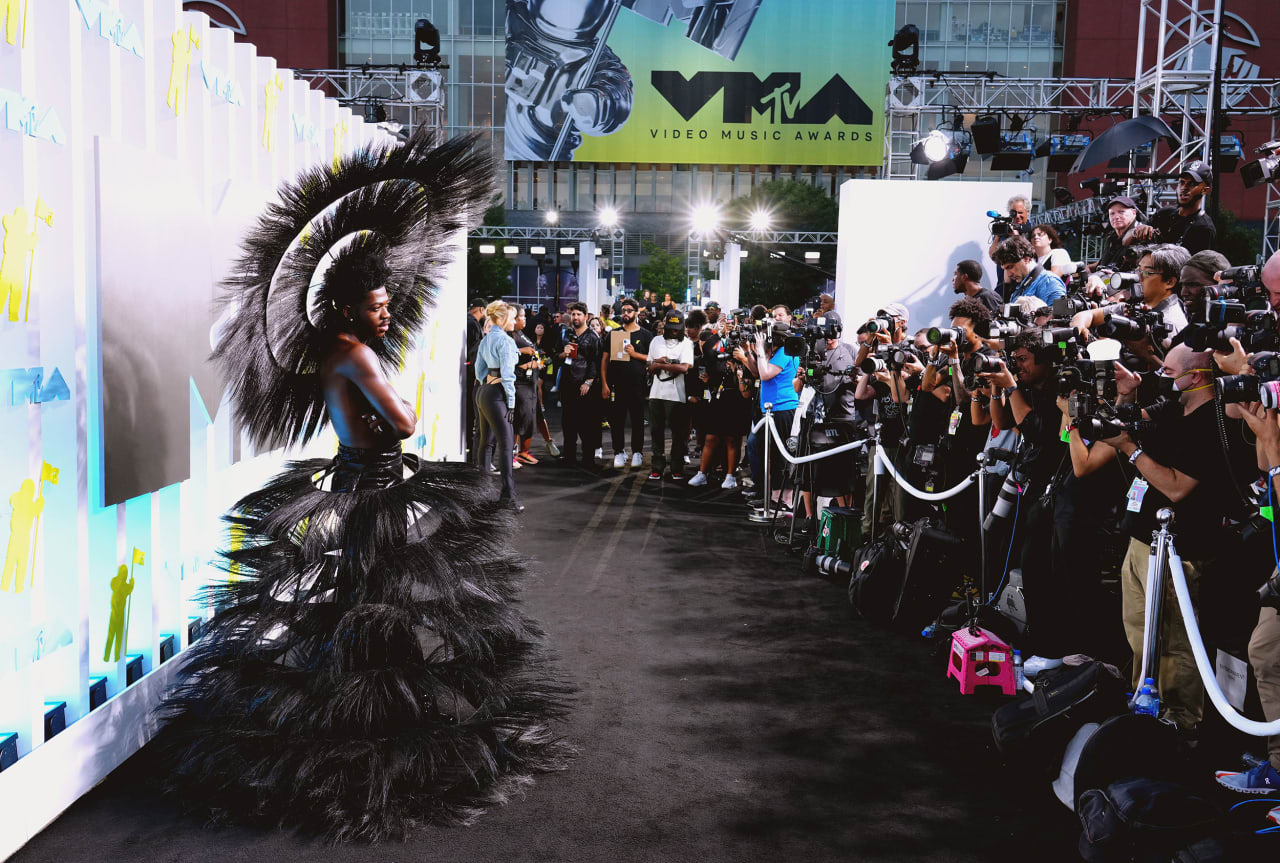 Gaby Peña | Writer & Kyla Brown | Writer
September 2nd, 2022
On August 28th, celebrities had the chance to go crazy with their wardrobe at MTV's video music awards, and most attendees seemed to have missed the memo. From Lizzo's extravagant Jean-Paul Gaultier dress to DJ Khaled's gray Prada set, there was definitely range on the carpet this year, but the bad looks seemed to outnumber the good. Senior Emma Fann says she "[feels] like the VMA carpet didn't accurately represent the risks that people take in fashion today… there just weren't a lot of good looks this year," and when we tell you these looks were boring, we mean it. 
Jack Harlow, singer of the hit song "First Class," was putting himself in economy with his degrading interpretation of an Hermes runway look, and Brendon Urie was all panic and no disco in his uninteresting all-black suit. Nessa Barret, like most of the social media "influencers" invited, looked underwhelming in her gothic dress that might as well be from Spirit Halloween! Speaking of spooky, it seemed like celebrities mistook this event for a funeral, with countless people showing up in head-to-toe black outfits, most far too simple for the VMAs. Ashley Graham in her Houghton gown and Rachel Lindsay in Randi Rahm Couture looked beautiful but were dressed more appropriately for a high school dance than the VMA carpet. The neckline of Graham's dress did nothing to compliment the body of the dress, and the bedazzled safety pins made it look like a last-minute art project.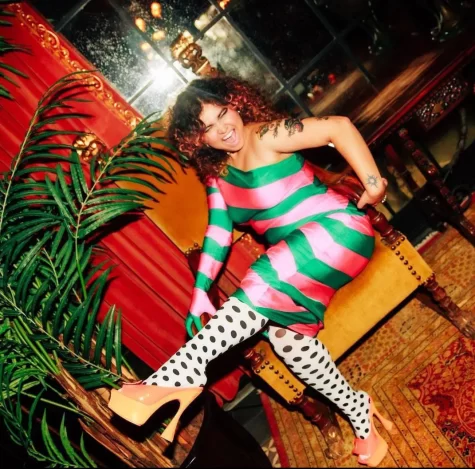 Unfortunately, those who did attempt to experiment with color, for the most part, failed miserably. The tacky sets worn by Ava Max and Latto had us questioning if neon green was high fashion or designated for Shein. Floral motifs made their appearance on the VMA carpet as well, and while Sabrina Carpenter came so close to hitting the mark in her sequin Moschino dress, the combination of the high neck, exaggerated side cutouts, sparkly flowers, and headband gave the dress an awkward and discombobulated look. The arguably worst outfit to have crossed the VMA carpet, however, was Remi Wolf's horrific combination of a one-shoulder pink and green striped dress, black and white polka dot socks, and orange platform heels that made her look like a strange candy cane. Wolf brought out the Christmas decor even earlier than Costco this year!
Now that we have covered most of the bad, let's talk about the people who showed up and showed out at this year's VMAs. Lil Nas X was dropping jaws in his Harris Reed feathered bottoms and headpiece, a Reed signature that never fails to impress. Another outfit that stood out was Taylor Swift's crystal dress. "I really loved Taylor Swift's look. Her outfit was so cool. Apparently, she wanted to make it similar to the outfit she wore when Kanye West tried to steal her spotlight, which I think is such a power move," senior Courtney Coulson said– and powerful it was. Becky G and Chloe Bailey also turned heads in their elegant sequined looks, displaying that a look can be extravagant without being cheugy. The carpet was a win for the girls in teal, too, with Tate Mcrae looking like a real-life Silvermist in her Jeanne Rios set and former bachelorette Tayshia Adams stunning in her gown and diamonds. 
Overall, this year's VMAs consisted of a wild, questionable variety of red-carpet outfits, and while there was a lot we would like to wipe from our memories, there were also stunning looks that gave us hope for the future of fashion and red carpets.