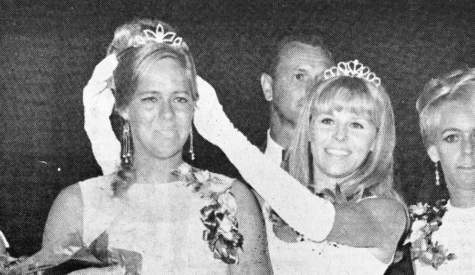 Mia DeRouchey | Writer
September 14, 2022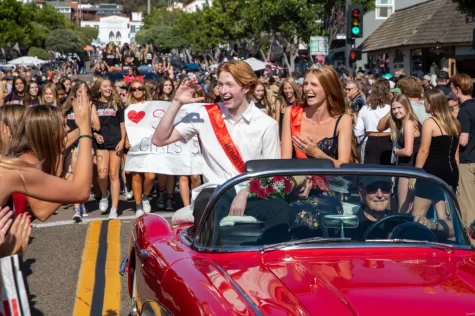 Homecoming is a long-standing tradition in San Clemente. The week-long event involves the whole town, from a parade down Del Mar to an always-packed football game. SCHS's "One town, One team" mantra is especially apparent during homecoming week, where one can always find parents and citizens working extra hard to ensure a positive experience for the town's teenagers. It is a sweet time in our little beach town and many SCHS alumni have fond memories of homecoming weeks dating decades back. However, there is one tradition that may be growing outdated.
Though the homecoming court is iconic in the eyes of many, it may be time to part ways with this long-standing tradition. Having a homecoming king and queen is only a small part of this week-long event, and there are two large issues presented by crowning a queen and a king. 
The first question that arises is this: what determines the winners of homecoming court in the first place? It may be an election, but what are the criteria? It seems as though there is none, leading to the assumption that the whole "election" is either a popularity contest or a beauty pageant. Other schools have faculty members nominate students who they feel best represent their school, and then students vote on the nominees. Ms. Shick, a government and AVID teacher at SCHS, states that homecoming court is "associated with students who have involvement in the school." Shick also calls homecoming an "event of pride," suggesting that faculty nominees may be exactly what San Clemente high needs to ensure their court represents students who invest their time and effort not only into schoolwork but into school spirit as well.
Tesoro High School recently relabeled their homecoming king and queen as simply "homecoming royalty", in an effort to make everybody feel included in the festivities. Since they made this change in the fall of last year, other schools in the district have been considering doing the same.  "It seems like the natural next step. There's no reason not to make [homecoming court] gender neutral," senior Nora Thorlakson said. This change is definitely something that should be considered for SCHS, especially as a school that makes a conscious effort to accept and affirm the LGBTQ+ community. 
As the world changes and grows, we must grow with it. A gender-neutral homecoming court is a small choice to make, but worth it to make sure all students at SCHS feel accepted and everyone is able to be part of the unbreakable community our town has always been known for.