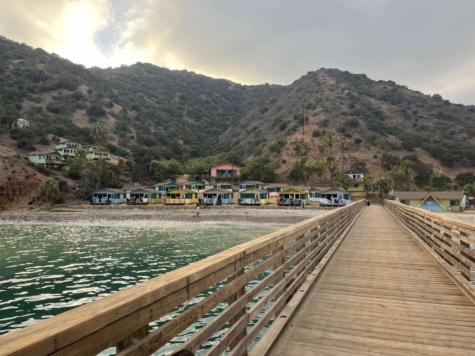 Amanda Dirpes | Writer
October 14, 2022
On October 5, 2022, IB Marine Science students embarked on their annual 3-day field trip to Catalina Island under their passionate teacher, Ms. Brislen. Roughly 70 attended, so the excursion was exciting and hectic, blowing away most's expectations. 
Deboarding the Catalina Classic Cruises ferry after a 1 ½ hour boat ride from the Port of Long Beach, students were presented with a brief orientation of the island and told to put on their swimsuits. Obligated to wear less-than-stylish, 5-piece wetsuits, students began their first of three snorkeling outings. Their second would start only hours after the first, this time at night where students swam in bioluminescent waters alongside garibaldis and octopi. "Night snorkeling was awesome, my favorite part was seeing a lobster," senior Ryan Dewey elated.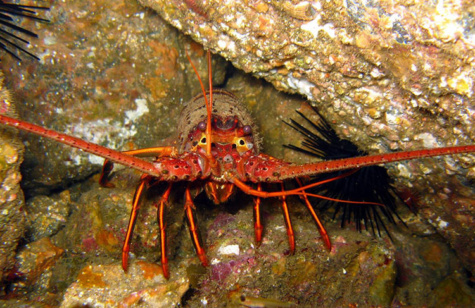 Housed in beach-front cabins and wrapped tightly in their sleeping bags, students fell asleep to the peaceful sound of crashing waves. During the daytime, these cabins look out over a beautiful view with a refreshing sea breeze blowing through open windows.
Snorkeling was definitely a major highlight of the trip, but students also partook in lab activities, kayaking, and hiking. "Holding a horn shark during a lab activity was such a cool learning experience! I think seeing marine life up close is the best way to understand them," junior Chloe Owens explained.
During labs, students learned about invertebrates, algae, sharks, and osteichthyes (bony fish). They also had a great time playing competitive team games on kayaks, such as "evisceration." Meant to reflect the way a sea cucumber defends itself by projecting its internal organs outside its body (eviscerating), the competition proved to be a major hit amongst the kayaking groups.
The chief complaints of the overall trip involved the food. Despite advice from their teacher to bring a multitude of snacks, many disregarded the notion and went slightly hungry.  After snorkeling all day, the taco dinner did not satisfy the dozens of hungry students, and many wished they had brought more of their fare to keep their stomachs full. Regardless of the unideal cafeteria situation, students still had oceans of fun on this trip.
On the students' final morning on the island, they woke up extra early to leave for a morning hike at 6:30 AM. Short but enjoyable, the top of the hike provided a beautiful view of the sunrise over the sea before students once again boarded a ferry to head back home with newly-made life-long memories.