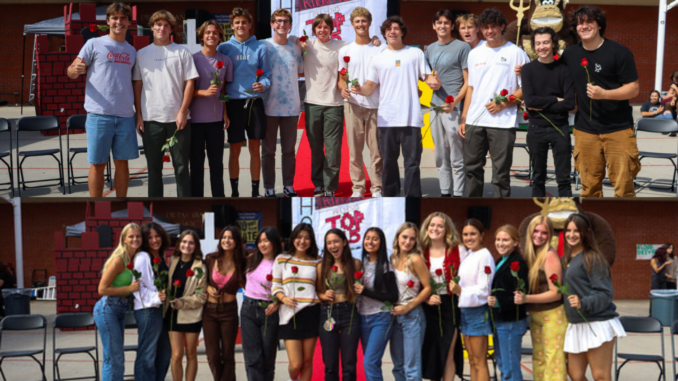 Daniella Flores | News Editor and Publicity Manager
October 14, 2022
With homecoming just a week away, the class of 2023 voted for their "Top 15" boys and girls last week. Seniors gathered in anticipation to hear their class' top 15 announced at lunch on Monday and Tuesday. 
After all the votes came in there was a seven-way tie between the boys competing for the 15th spot, so it was decided that there would be 14 boys and 15 girls.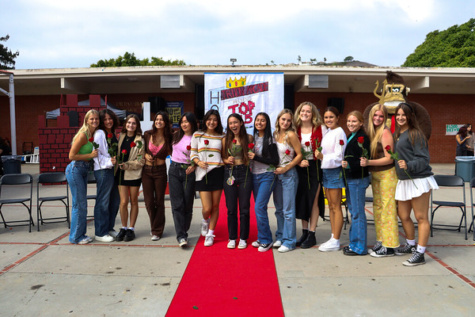 The top 15 girls include:
Tess Darby

Kyla Brown

Melia Hyde

Carly Hoffmeister

Kate Loo

Rino Nishida

Megan Mills

Aly Perez

Madi Nelson

Hannah Eberle

Sienna Seefeldt

Kayla Shanafelt

Kaitlyn Tuttle

Alyssa Mormile.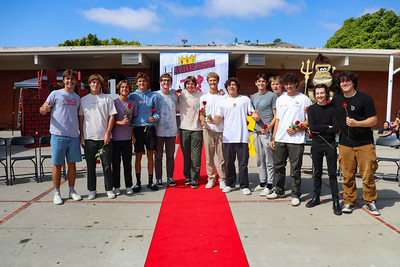 The top 14 boys include:
Mason Ord

Gus Jansson

Brandon Malone

Dallin Hansen

Griffin Croft

Trevor Novak

Hayden Dill

Michael Madison

Owen Petri

Luke Smith

Nolan Reid

Aaron Velez

Blake Allen

Bradley Wellikson
"Wow! I just cannot believe that I was nominated for top 15," senior Kayla Shanafelt said. "I think it's so awesome that we seniors can nominate who we feel is truly deserving of Homecoming queen and king." 
Every one of these individuals has had some sort of impact in the past four years they have spent at San Clemente. These seniors could be the one person who always has the class laughing or a star athlete who leaves it all out on the field. These seniors are an embodiment of the class of 2023 and all that it represents. 
"I just think that it was really cool that I was nominated," senior Trevor Novak said. "To be considered in the top 15 is an honor, especially because I love SCHS so much." 
Next Friday, under those magical Friday Night Lights, students will be able to see their votes come to life with the coronation of this year's Homecoming King and Queen.