Avery Kearl | Writer
13 January 2023
The 80th anniversary of the Golden Globes took place this past Tuesday, January 10, 2023, AND highlighted the most memorable performances and films from this past year. It was aired live on NBC and viewed in over 220 countries celebrating the advances in motion pictures. As seen from the many talented nominees for awards such as Best Motion Picture, Best Director-Motion Picture, and Best television series, this year awarded many impactful performances, directors, and outstanding artists. 
'The White Lotus' wins best-limited series for its second season starring Aubrey Plaza, Theo James, Haley Lu Richardson, Meghann Fahy, Jon Gries, Beatrice Grannò, Sabrina Impacciatore, Michael Imperioli, Will Sharpe, Simona Tabasco, Leo Woodall, F Murray Abraham, Adam DiMarco, and breakout star Jennifer Coolidge as a grieving elitist. 
Junior, Josiah Armstrong, argued that "The White Lotus was the best series from 2022, and Tanya (Jennifer Coolidge) was by far the best and my favorite character." 
The series takes place in Sicily, Italy, and is described as the perfect balance between a comedy and a murder mystery while also bringing attention to the growing wealth gap in America. While season three of the HBO series is yet to be confirmed, a third installment is likely due to its rising popularity. 
Emmy Award Winner Jennifer Coolidge's performance earns her a Golden Globe for her role as Tanya McQuoid-Hunt. She is one of the few characters that return from season 1.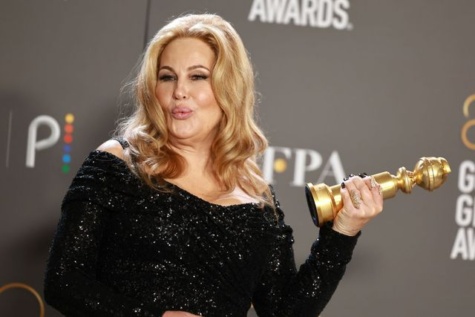 Junior, Addie Flynn, reveals, " I love Jennifer Coolidge from 'Legally Blonde' and while her role was so different in 'The White Lotus',  I still loved her!"
The love for this series is what gave the Showrunner, Mike White, a much-deserved Golden Globe for the second season of this series.
Her speech is described as the highlight of the night by CNN entertainment for her heartfelt sincerity while making jokes about how she should be wearing crocs.