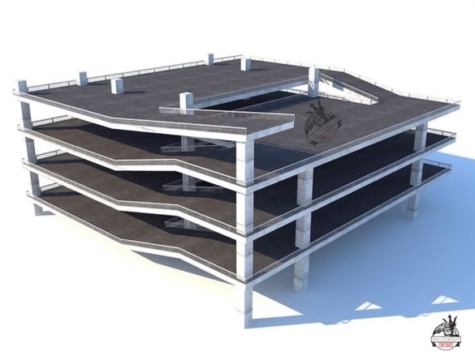 Claire Hedger  | Writer
April 1, 2023
The news that all sophomores and juniors have been waiting for, more parking spots! Days of scavenging for hidden spots, dreading the treacherous journey to upper campus, and receiving the infamous $43 pink parking ticket are now over.
The board has just approved the construction of a 4-level, 900-spot parking structure here at SCHS. This is a project that has long been long in the works and is finally becoming a reality thanks to Mr. Carter. 
Construction is scheduled to begin April 1st and end on Christmas Day. Our very own proctors will be working from sunset to sundown every single day so build the new structure. The process won't be easy, but it sure will be worth it. 
"I am looking forward to building the parking garage." said one proctor, "I just hope it is accessible for golf carts."
For the time being, students will be expected to find their own parking spots in nearby businesses such as the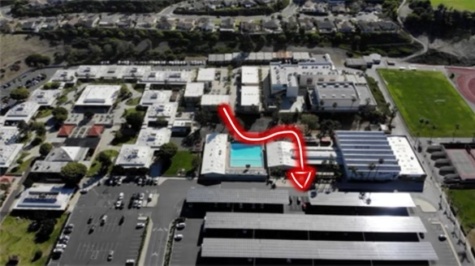 Albertsons or McDonald's parking lot. However, it must be noted that our campus is still closed, and students will not be allowed to go to their off-campus parking spots until the 3:20 bell rings. Cars are not lockers!
One major concern that arose after the announced approval was the noise the construction would make during school hours. To avoid this noise pollution, the proctors will be forbidden to use electric tools and instead be given a few nails and a hammer. So not only will it make the construction silent, but it will also cut the cost. It's a win win!
The structure will be divided by grade level. Seniors get the bottom story, juniors 2nd story, sophmores 3rd, and the freshmen will park their bikes on the open 4th story deck. Each level will be equipped with security cameras servalanced by proctors. And get this! Parking passes will sell for just $500 per semester. What a steal!
"I think the parking garage is going to be the best thing to ever happen to San Clemente High School," said one student.
Take that San Juan.
*This article is satire for our April Fool's edition and is meant for entertainment only.