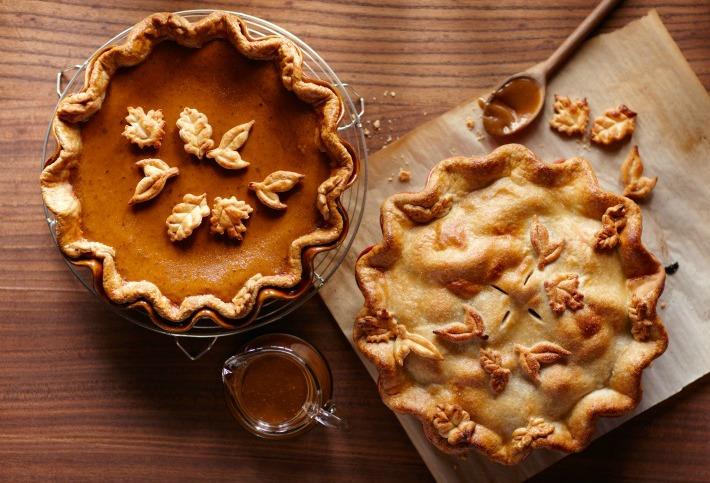 By Taylor Jower | Writer   &   El Seabern | Writer
November 5, 2105
With Halloween passing, peoples' mindset shoot straight toward Christmas. Preparing for Christmas can be very time consuming, yet we can not let ourselves forget about Thanksgiving. Just a few weeks a way, its best to start the preparation now!
A holiday worthy of getting a week off of school is worth our acknowledgment. A holiday filled with family, food, and fun activities, this article will give you some great pointers to ensure for a great Thanksgiving!
First, it's smart to figure out who exactly will be attending your gathering and where it will be held. Make a list including the basics: who, what, where, when, and why (which is of course Thanksgiving!). This will allow some of alleviation stress to subside with planning accordingly.
After creating this list, you must now create a menu as to what exactly you will be serving. Thanksgiving is known for its food and you don't want to disappoint! Some great ways to find recipes are Pinterest; anything from homemade vanilla eggnog to the best ways to cook a turkey. Since you have already created a list, it will be easier to determine how much food you will need. Create a menu that is doable and that you will be proud of!
Get fun decorations leading up to the holiday including pumpkins, turkey decorations, and fall colors create an awesome atmosphere and will get you into the mood. Some fun foods for the season include pumpkin ANYTHING, different holiday breads, and gingerbread treats. To find some of these goodies, head to Starbucks and Trader Joes and see what holiday foods/drinks they have in stock!
Some fun activities to create a guilt-free eating experience that are coming into season are highlighted by snowboarding in Mammoth. El Niño is coming this winter so expect Mammoth to be full of snow and ready for your arrival. Another guilt-free activity that would be fun for the whole family is the Dana Point Turkey Trot which is a 5K or 10K.
Remember this holiday will be fun and stress-free if you plan ahead. Have fun with family and friends and take the time to appreciate all the things you are blessed with (like great food)!