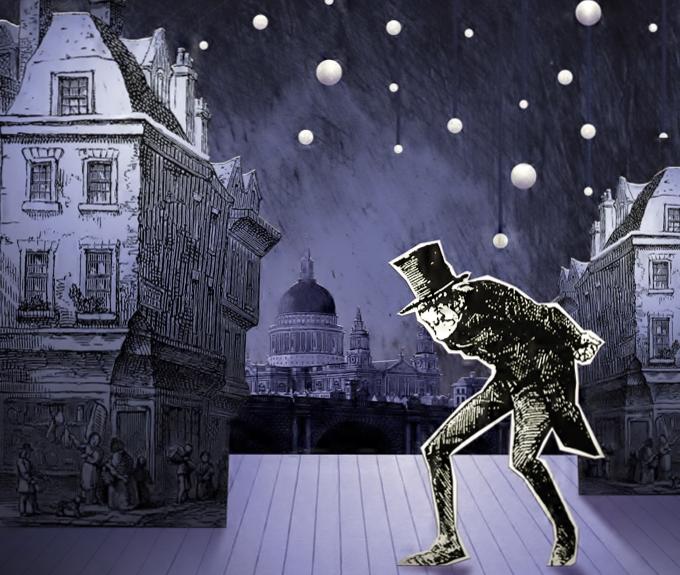 By Brooke Visagie | Newspaper Club
November 11, 2015
Temperatures are dropping and a week-long break is just around the corner. Winter is coming! Even so, as the holidays draw nearer, you might find yourself asking, "Wait, wasn't October, like, yesterday?"
Well, everyone knows that old saying: time flies when you're buried under textbooks and facing crippling stress while trying to pass a midterm.
But never fear! SCHS Drama is here to save the day and bring some holiday cheer. This year, our Tritons are putting on  A Christmas Carol, with opening night kicking off at December 3 at 7 PM.
"I'm really excited for opening night," said junior costume manager Lauren Hill. "We have all worked so hard to get everything together and I'm so excited to see how it all comes together."
Stage Manager Shea Donnelly also shared Hill's anticipation for the upcoming show: "I'm really excited for A Christmas Carol because we have so many new people."
The Drama Program seems to grow every year, and now is no exception, with student numbers surpassing 80 every year. Senior newcomer Max Eberle is a prime example: "I auditioned at the last minute. It's my senior year – why not?"
This classic Charles Dickens story has been revamped into a stage adaptation by the IB Drama class and as senior Jonathan Jackson said, "It makes this show unique." Jackson, who will star as Scrooge, is looking forward to his first lead in his acting career.
The play is set up as a flashback into Scrooge's timeless story. This creative twist holds true to the original tale while leaving a distinct Triton twist. Still, that's not the only thing that makes the show special. 
The play is sure to be a hit. Drama Club President, Delaney Marchant said if A Christmas Carol was summed up in one word, it would be "heart-felt." With a classic story adapted by our own Tritons, some glitzy costumes, dramatic set decorations, and a cast of California kids speaking with British accents, this is a show you'll want to see.