By, Ethan Partridge | Writer
March 3rd, 2016
Considered the most important meal of the day, breakfast provides you with the nourishment essential to start the day. While there are several different way to enjoy  breakfast, doughnuts are by far always the most delicious option. San Clemente offers numerous  doughnut shops hidden away in corners and stowed away in plazas where they are not likely to be seen. The following local shops offer enough doughnuts to satisfy any of your confectionery desires. 
1. Kelly's Donuts
Kelly's Donuts is a little shop in a currently under construction plaza on the north side of San Clemente. The shop is still available during the construction, but it's entrance is always changing. Despite it's name, Kelly's sells almost everything breakfast related, not just doughnuts, ranging from your typical milks and orange juices to full breakfast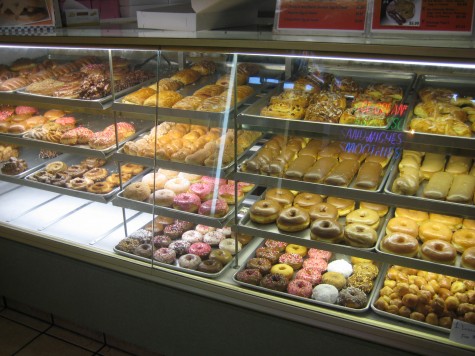 burritos and other full meals that you can eat either inside or outside the storefront. The doughnuts themselves, however, are probably the best part. Kelly's has a wide variety of doughnuts to choose from that are baked fresh every morning. They are all good sized and definitely fill you up if you're looking for something similar to a full breakfast, and the glaze and fillings on all of their doughnuts is always exactly what you'd expect. What's most surprising about Kelly's, however, are it's prices. In no way are it's prices rock-bottom cheap, but for the quality they always put it, it's hard to find much better. You can buy two doughnuts for just a little over $2, and if that's not enough, you can get a dozen doughnut holes for just $1! The only downside to Kelly's is its distance from most people in San Clemente, as you'd have to be willing to travel pretty far from the south side for a doughnut from here.
2. Surfin' Donuts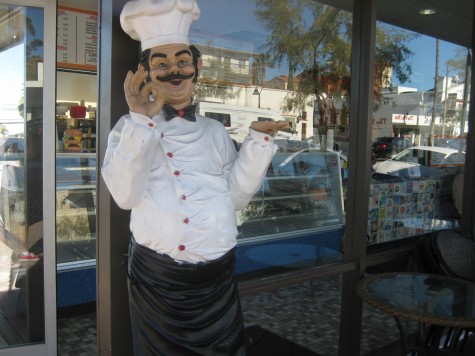 Surfin' Donuts is a pretty well known doughnut stop around San Clemente, probably the most popular of all the ones listed here. Wherever you are, it's a pretty easy drive or walk to go to, with the added bonus that you can take yourself to the beach with your treat as well. Surfin' has a much wider variety of doughnuts than does Kelly's because it is a much larger store, but they always run out fast due to it's popularity, so you'll have to go early if you want your pick. The doughnuts are all around pretty good, but sometimes the glaze or fillings of their doughnuts can be a little bit uneven, and keeps you wondering how each bite is going to taste, but in their taste they still come out delicious. Two doughnuts at Surfin' comes out to about $3, but if you're looking for the exact doughnut you want, not just the basics, the price is definitely worth it. "I like going to Surfin' Donuts on the weekends, especially if I'm ever heading down to the beach," said junior Cyrus Leland. "I love it 'cause I can just head over to this place for a doughnut breakfast whenever I wanna have a day out."
3. S.C. Donuts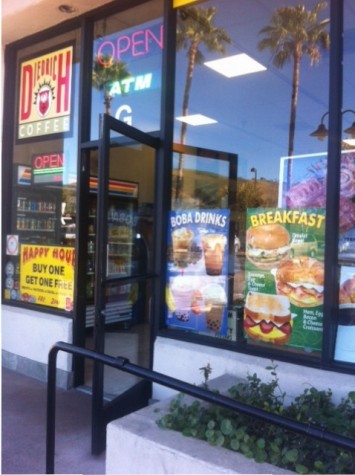 S.C. Donuts is the closest doughnut store to our school, and just might be one of the best in San Clemente as well. It's a super easy stop before or after school, and surprisingly never very crowded either. S.C. has almost everything you could want from a doughnut store, and more. It's easy to find a good doughnut to pair with a breakfast and a drink, making for a full breakfast maybe just before class. "S.C. is definitely my favorite stop if I'm ever running a little late and don't have time for my own breakfast," said Marley Macarewich, a sophomore. "It's the best before zero, too, if teachers don't really care if you have food." The doughnuts themselves are always delicious and can even be special ordered to a specific need or want. The pricing is one of the best as well, you can buy two non-filled doughnuts for just a dollar, or sometimes a little over, and for the quality they put out, it's pretty astounding they charge so little.