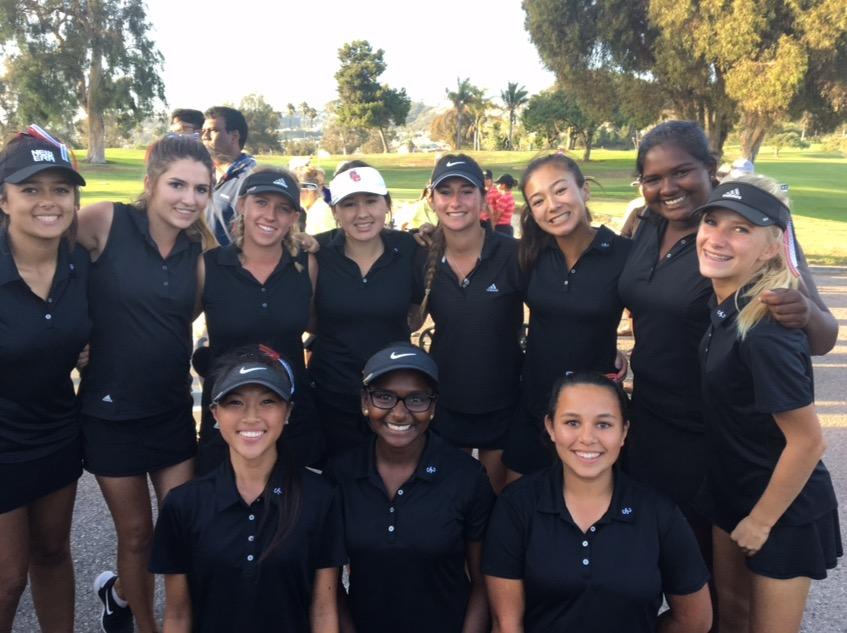 By, Christian Wentzel | Writer
September 29, 2016
The team finally regrouped after starting out the short season going 0-3, and believed they could put it all together against Dana Hills High School on September 15. Chipping in the lowest team score, the Tritons won 205-208.
"We were striking it well…[we] found [our] form at the range" said sophomore Prair Wahlin.
Triton freshman Mari Mak definitely found her stroke as she led the Tritons with an incredible round of even-par 36. "I was hitting the ball like the ball was butter and I was a hot knife," Mak said following the win. "I really knew that if I "just believed" as Coach Yavorsky made that the word of the day, I could shoot a really good score. Now that I have that confidence, I know that if i just believe I can do anything."
Assistant coach Steve Yavorsky agreed, "I could see it in their eyes. I said that the word of the day was believe and I knew that they could beat them, it was just a matter of hitting the ball in a less amount of strokes than them…All we needed to do was have one of our girls shoot a really good score."
Immediately following the victory, everyone on the golf course at Bella Collina in San Clemente could feel the hype on their voices of how much they wanted to win. Even though it was at our home course, it was still a big win because their intention this year was to win league and after losing the first three matches, they thought that they wouldn't win a match ever.  
However, the Tritons have since found their winning form, knocking off four matches in row, putting them at 4-3. The lady Tritons square off against El Toro at Shorecliffs golf course at 2:00 pm today looking to add to their win column.