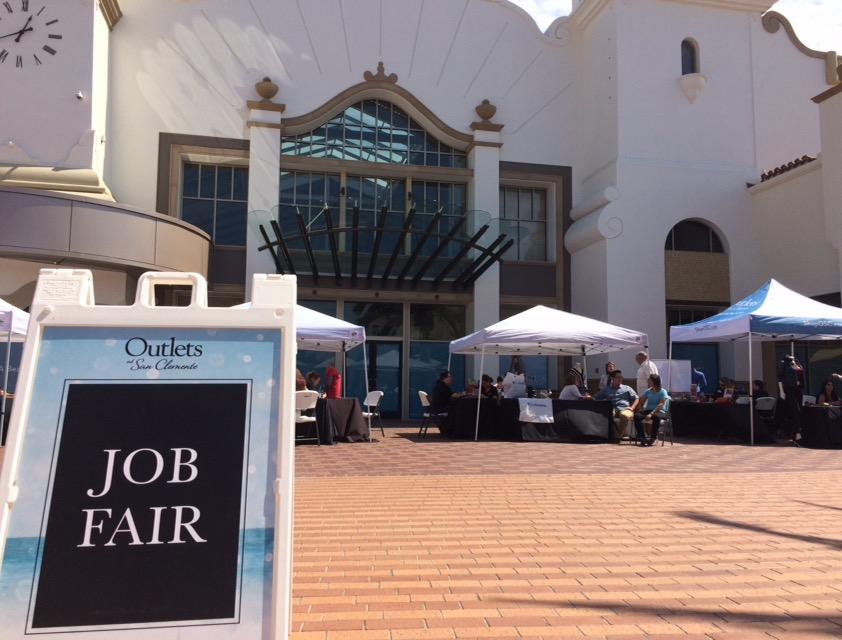 By, Peyton Lee | Student Life Editor   &   Renee Malone | Writer
September 26, 2016
Last Wednesday, September 21, the Outlets at San Clemente hosted their annual job fair, looking for capable, new employees.
Opening November 2015, the space is growing, slowly bringing in more traffic and more customers. Having only opened one third of their expected stores, the outlet still has far to go. With plans to open new restaurants, including Ruby's and Rockwell's Cafe and Bakery, there will be many opportunities for new jobs in San Clemente. As the area begins to grow and more jobs are needed, a plethora of employees must be hired to fill these positions.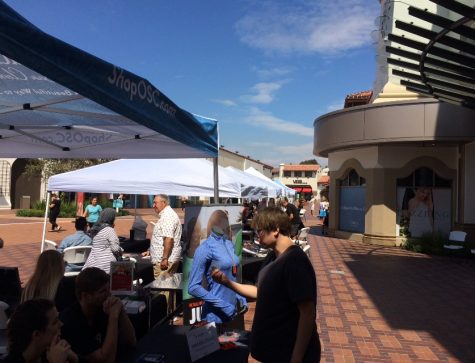 At the fair, between the hours of 12 and 4 in the afternoon, multiple stores already within the outlet set up a booth in the main courtyard, offering information as well as organizing interviews for the hopeful workforce. Stores including Daisy Shoppe, Cole Haan, and Van Heusen participated. 
When asked what they looked for in an employee, managers at Bowlology, Morgan Deem and Marie Goggins replied that they want, "Hard working individuals, who have great customer service skills, and people available during the week." 
These managers, as well as multiple others, want driven employees who plan to work hard. Billy, the manager at Nike said he was expecting "anywhere from 100 to 150" people to come through the fair. When talking about the age groups that have visited the fair, he said he's seen "anywhere from 16 to 40." This large age span holds numerous chances for people of all ages to secure a job at the developing outlets.
The jobs offered by the Outlets at San Clemente are a wonderful chance to become involved with the community and interact with the San Clemente population and visitors to the city. If you're interested in a retail or restaurant job, the outlets offer multiple possibilities.
With stores including Puma and Tilly's, there is a wide variety of workplaces to choose from. Head to the outlets or apply online if you are looking for a job for the approaching holidays!