By: Kenzie McKinnon | Writer   &   Camryn Ostrander | Writer
October 6, 2016
Hey Tritons, do you know what time of year it is? It's a time filled with fun, stress, nauseating headaches from an overdoses of perfume, endless YouTube inspired makeup looks, hours of shopping, and trying to find ways to make your mark as the school year makes a b-line for the fast lane.
If you haven't guessed it yet, it's homecoming season! This calls for never-ending online and in-store shopping that will become a top priority for the next few weeks. It's safe to say that girls will be searching  for the newest of trends and highest of heels; as for the guys, it's button-ups and bow ties galore. The big question is not who is going to get asked to the dance, it's finding out what style to wear! With all of the different options and looks available, it makes it almost impossible to find exactly what you want. Whether choosing from something casual or going with something on the dressier side, we just hope to make your homecoming dress stress a little bit less of a headache.
With that, let any worries of homecoming disappear into sweet oblivion as we guide you in the many paths that you can take as you approach homecoming.
Bohemian:
This style of dress gives you a fit and fun flare that expresses the indie, artsy, and beachy side of any one. In fact, junior, Jessica DeCollibus poured her love for this style, sharing "These type of dresses are both simple and creative. I love how I can easily move and dance around." Furthermore,  Bohemia is known for their elaborate patterns and fun fringes and would be a great fit in incorporating these styles into your homecoming selection.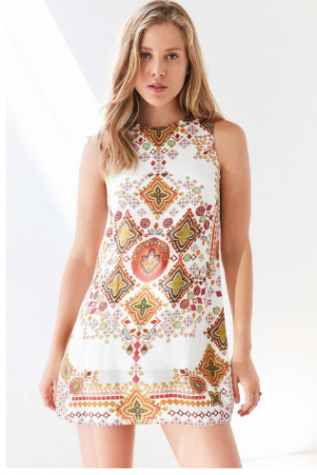 Elegant:
The beautiful chic style reflects a classy and highly respected type of personality. These types of dresses never fail to impress, and they reveal an effortless yet delicate look. Pair elegance with some daring pumps or strappy heels to put a cherry on top of the style. As it is optional, you can pucker up with a matte lipstick and freshly bronzed cheekbones to blow away the dance floor.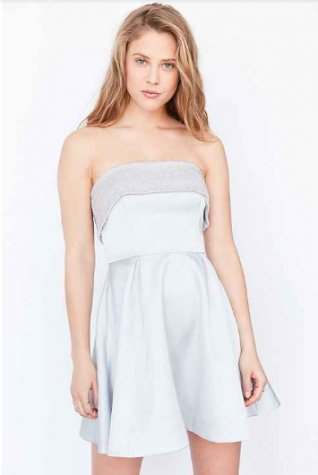 Casual:
Don't know what to wear? Unsure of what type of dress to choose? Something casual, simple, and cute will most definitely make a quick fix for any problem of that matter. Lindsey Joseph, an eleventh grader here at SCHS commented, " Casual is definitely the way to go for me! I like being able to wear almost anything with these kinds of dresses!" Ultimately, this type of style can be worn in so many different ways; whether you dress it up or keep it as is, you're sure to look absolutely amazing either way. This kind of dress also allows for your shoe game to be fire and be as creative as you'd like with your makeup.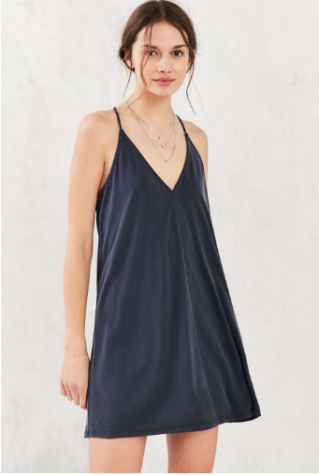 Rompers:
Skip the dresses and jump into a cute and comfy romper. This type of outfit will assure you of a hassle free night, allowing the freedom of movement that some dresses may or may not restrict. In addition to that, rompers provide a unique take on the classic and traditional homecoming outfit. If this is the type of style you go with, you will be guaranteed an effortless yet gorgeous look.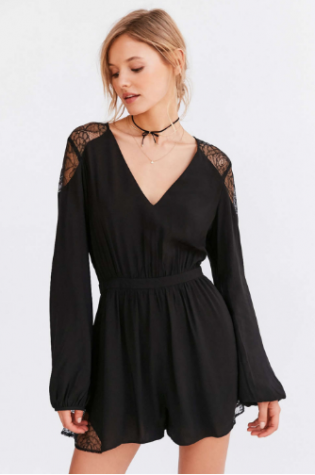 Something New – Velvet:
Velvet. Velvet. Velvet. You will be making all heads turn as you walk down to Pines Park to snap modelesque pictures on the night of Homecoming. This up and coming fabric adds a hint of texture and style to the overall appearance of your look. Match "something new" with any type of shoe and possibly "no makeup" makeup to enhance both the natural beauty of you and your dress!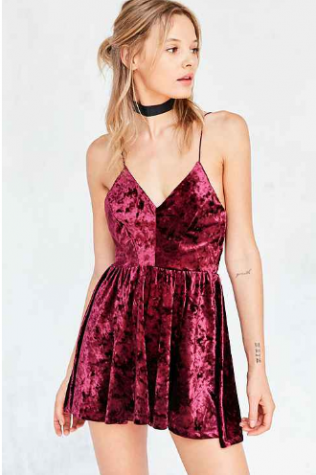 Any kind of style is capable of complementing any type of charisma, each doing so in a unique and unforgettable way. There's no need to worry over finding the perfect one either as any choice will only add charm to who you are. In the end, the dress that you feel the most gorgeous and confident in will look absolutely stunning on you for this memorable night.
*All photos used are respectfully borrowed from UrbanOutfitters.com*