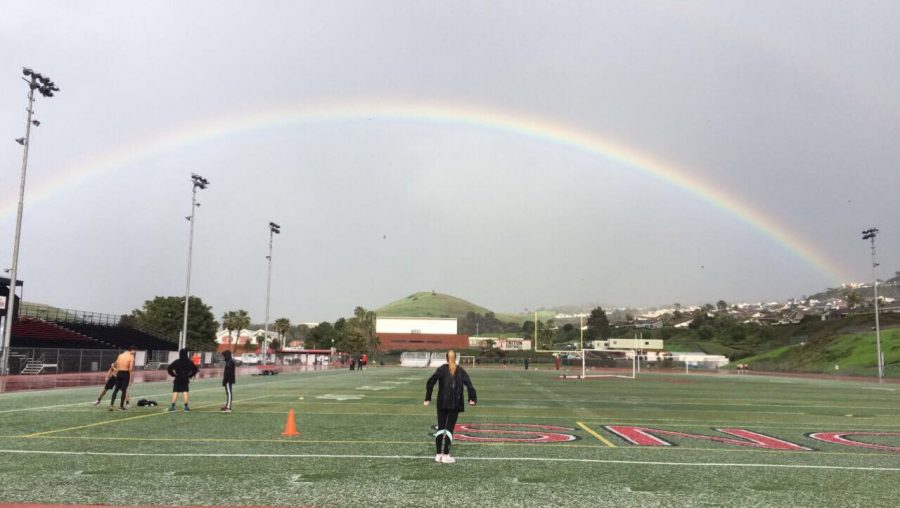 By: Renee Malone | Writer  &  Sophie Conone | Writer
February 9, 2017
Ah, rain: a natural yet slightly foreign tendency to the residents of Southern California. In the last four months alone, Orange County has already experienced around 14 inches of rainfall, far more than it has in previous years. With SoCal rain comes a shift in the moods of those who are so appreciative of our Mediterranean climate, as well as an inability to cope with the rainfall- no matter how light it may be.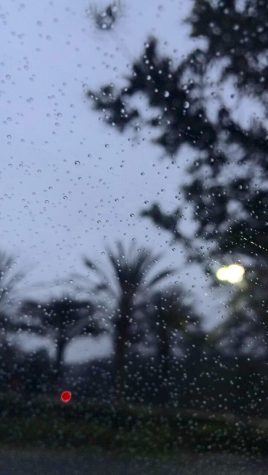 The students at San Clemente High have found ways to both adapt to the rain and embrace the showers that, recently, can't seem to stop falling from the sky. One method of dealing is to welcome the inevitability of the rainfall, such as junior Lucy Wall. "I don't like hoods on jackets, so I don't wear them. I kind of just embrace the rain and bring a hair tie wit
h me wherever I go. Sometimes my hair actually turns out cute and curly when it gets wet," Wall says.
This past January, Southern California has received 8.38 inches of rain, 5.26 inches above the average rainfall for the month. After nearly 6 years in a drought, SoCal is beyond happy to finally have some rain. Junior Rachel Hauser says, "I love the rain, it's hard having to carry around books and binders when everything is wet, but the weather is so fun." Although a challenge for those used to sun and sand, the rain is a welcome change for citizens of Southern California.
As SoCal receives record amounts of rain, Northern California still beats the South for most rainfall. Areas such as San Francisco and other northern cities have received up to 170% more than the average amount of precipitation. As we enter the three wettest months of the year-January, February, and March- California is preparing for even more rain. The city of San Clemente prepares for a lot of showers and messes as heavy winds take down trees and potted plants alike. 
Due to San Clemente's mostly sunny climate, many find adapting to this drawn out rainy season a challenge. Students such as junior Sara Anderson bundle up to shut out the dreadful falling water. Anderson says, "I always overdress when it rains, meaning I wear multiple layers." Since rain is not an everyday occurrence here in Orange County, most gravitate towards Anderson's method of combatting the rainy weather.
Southern Californians are faced with many challenges with so much rain these last few months, including wet clothes and damaged books. Students are advised and reminded to bring their textbooks home, or provide protection for them in their lockers, as the rain is known to seep in. If students do not listen to this advice, they risk paying large fines for their damaged books. Along with wet books, students face large puddles scattered around the school, waiting to catch a tardy student running to class.
Watch out! Don't walk under certain parts of the school roof gutters, as students tend to suffer from large amounts of dripping water. All around the school students use caution to avoid getting wet.
The time to break out those windbreakers and rain jackets is now California, the rain isn't stopping anytime soon!