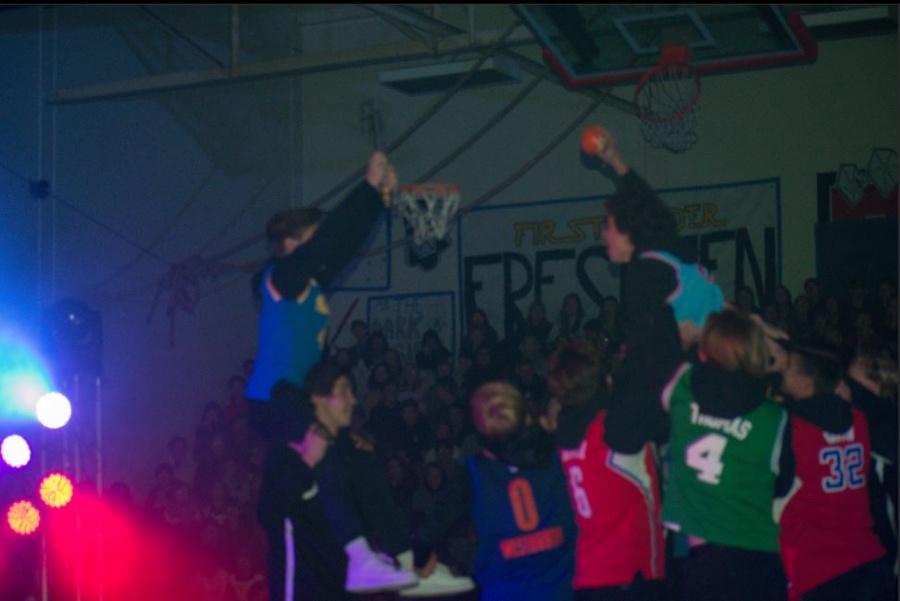 By: Abby Stewart | Sports Editor
January, 17, 2020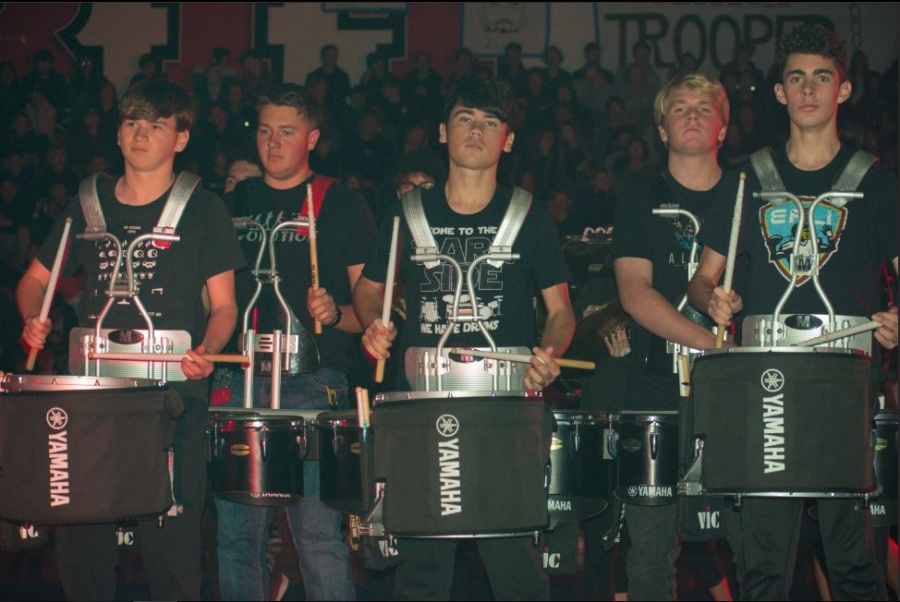 On Friday the 17th, San Clemente High School students gathered in the main gym to enjoy the 2020 Winter Spirit Assembly. Put together by ASB, the "Galactic Assembly" included the First Order Freshmen, Storm Trooper Sophomores, Jedi Juniors, and Star Wars Seniors. San Clemente High School seniors Seth Gould and Carson Herlean were this year's hosts.
Throughout the assembly, boys and girls basketball, boys and girls soccer, girls water polo, competitive cheer, and girls wrestling represented the winter sports by creating and performing dances in front of the school. Besides the winter sports, dance team and an all-time crowd favorite drumline, also performed. 
Along with the sports teams, clubs and school electives created videos to promote their organizations. Best Buddies, ESports, video production, and Triton Times created videos that were displayed in between dances. 
"The spirit assembly was really exciting this season," SCHS junior Elle Voehl said. "I love seeing all of our clubs and athletes have fun together." 
In the middle of the assembly, ASB created a game of Family Feud where a team of students and teachers competed against one another. The host of the game was Mr. Lovet, one of San Clemente High School's vice principals. The teacher teamed included Ms. Willy, Ms. Mariani, Mr. Hitchcock, Mr. Henry, and Mr. Bish. The question of the game was "which teacher resembles Princess Leia the best?". The top four answers were Ms. Black, Ms. Dimperio, Ms. Noble, and Ms. Dutton. After the students almost won, the teachers stole the game and came out with the win. 
"The spirit assembly was super fun and exciting since it was my first one to participate in," SCHS junior soccer player Katie Rogers said. ' It was also really scary because I didn't want to mess up and let my team down."
The spirit assemblies are always a great way to bring the entire school together and celebrate and recognize that season's sports and other school activities. Don't miss out on seeing the spring 2020 assembly in April!