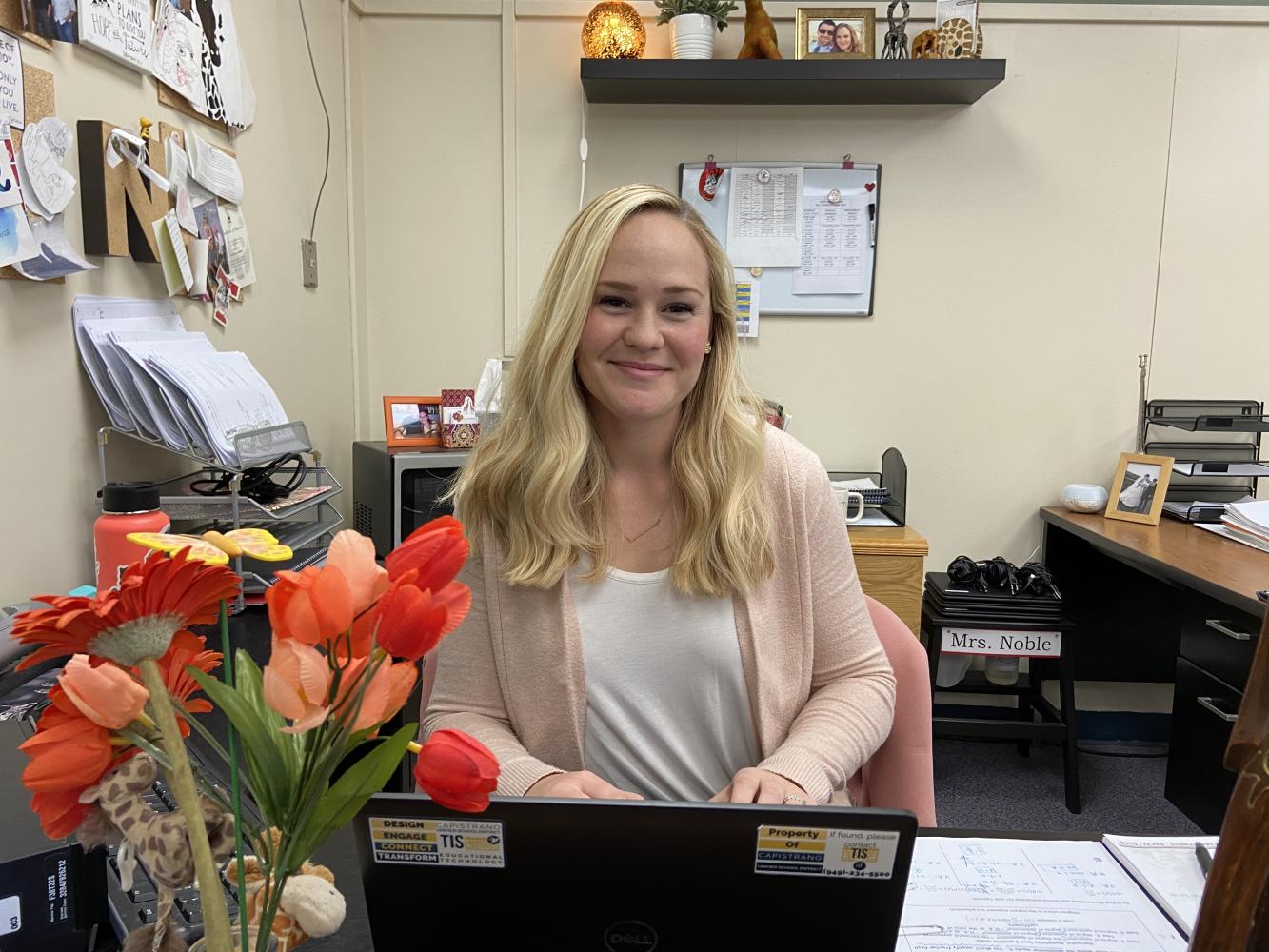 Mirca Gomez | Writer
December 9, 2020
It is unusual to find a teacher who is as dedicated to their job and as deeply invested in their students' lives as Mrs. Noble. She started as a student teacher for Mrs. Compean and is now in her tenth year of teaching mathematics at SCHS. With her endless jokes, stories, and kind disposition, she makes the block periods go by quickly and creates a safe learning environment for all of her students.
Mrs. Noble began college as an art major but realized that she could make a more significant difference in someone's life as a math teacher. As a tutor for her peers, she noticed that one lousy math teacher could affect someone's whole future in math. She soon became worried about that issue and realized that she could do art as a hobby, but as a math teacher, she could help people and make a difference. Within one semester, she changed her major and declared herself as a math major. 
"I enjoy making people feel loved, letting people know that they're cared for and worthwhile," Honors Algebra II Trig and Calculus teacher Mrs. Noble said. She makes sure her students know she is there for them not only to help with math but with anything else they need.
When Mrs. Noble first became a teacher at SCHS, she and her husband spent endless hours working together to make her classroom look inviting. When she first inherited the classroom, it was a complete mess. Every wall was covered in tape and staples, and all the skylights had mold and mildew on them. For two weeks, she and her husband came in every day to clean it up and make it into the beautiful classroom it is now. 
"I wanted it to be a happy place because I knew that I was going to spend eight-plus hours in here every day, and so were you guys," Mrs. Noble said.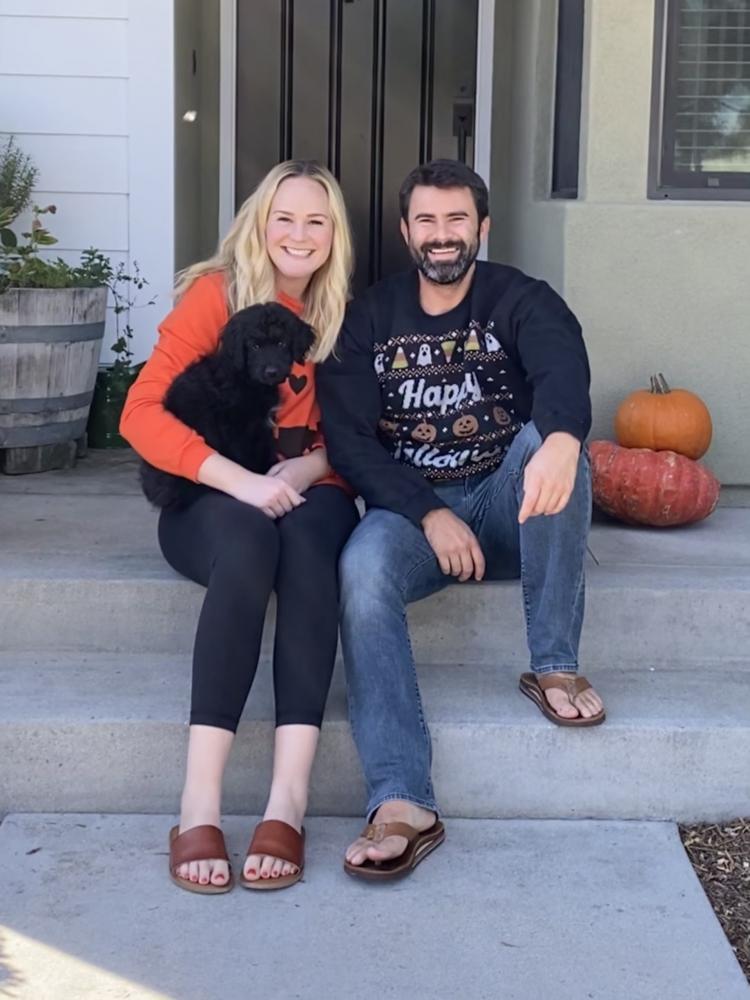 Mrs. Noble is not only a certified math teacher, but she is also a certified CrossFit coach. She loves spending time with her husband and exercising with him. They even created their own gym in their garage to make it easier for them to exercise. In addition to that, she loves reading mystery and fantasy novels. Her love for art never went away, and she does a lot of abstract painting in her free time.
"Whenever I am in the class, she makes me forget about Covid and everything happening in my life," junior Shelby Reisender said.
She always lets students in on her life and tells them stories about her life, which helps her students feel more safe and relaxed. Whether it is telling her students about her family or her new puppy's antics, Mrs. Noble always keeps her students entertained and informed. If someone were to walk into the class during a random moment, they would be confused on whether she was teaching math or not, but she does that because she does not just want to teach math, but also develop a deeper connection with all of her students. 
"Every day, she asks us to give a rating about how our day is going and reacts to each and all of our ratings just to see how we are doing physically and mentally," junior Lauren Wesch said. "I'm so happy I have her as a teacher this year because she makes school worth it." 
Anyone who has Mrs. Noble is very fortunate and will never forget her because she is extraordinary and cares about students differently than most teachers do. She inspires others to be friendly and optimistic as she demonstrates that every single second in her classroom. With her bubbly personality, she has been able to keep a positive attitude even with everything happening around the world.
The school is very fortunate to have Mrs. Noble as a math teacher, and we thank her for everything she has done for all of her students.