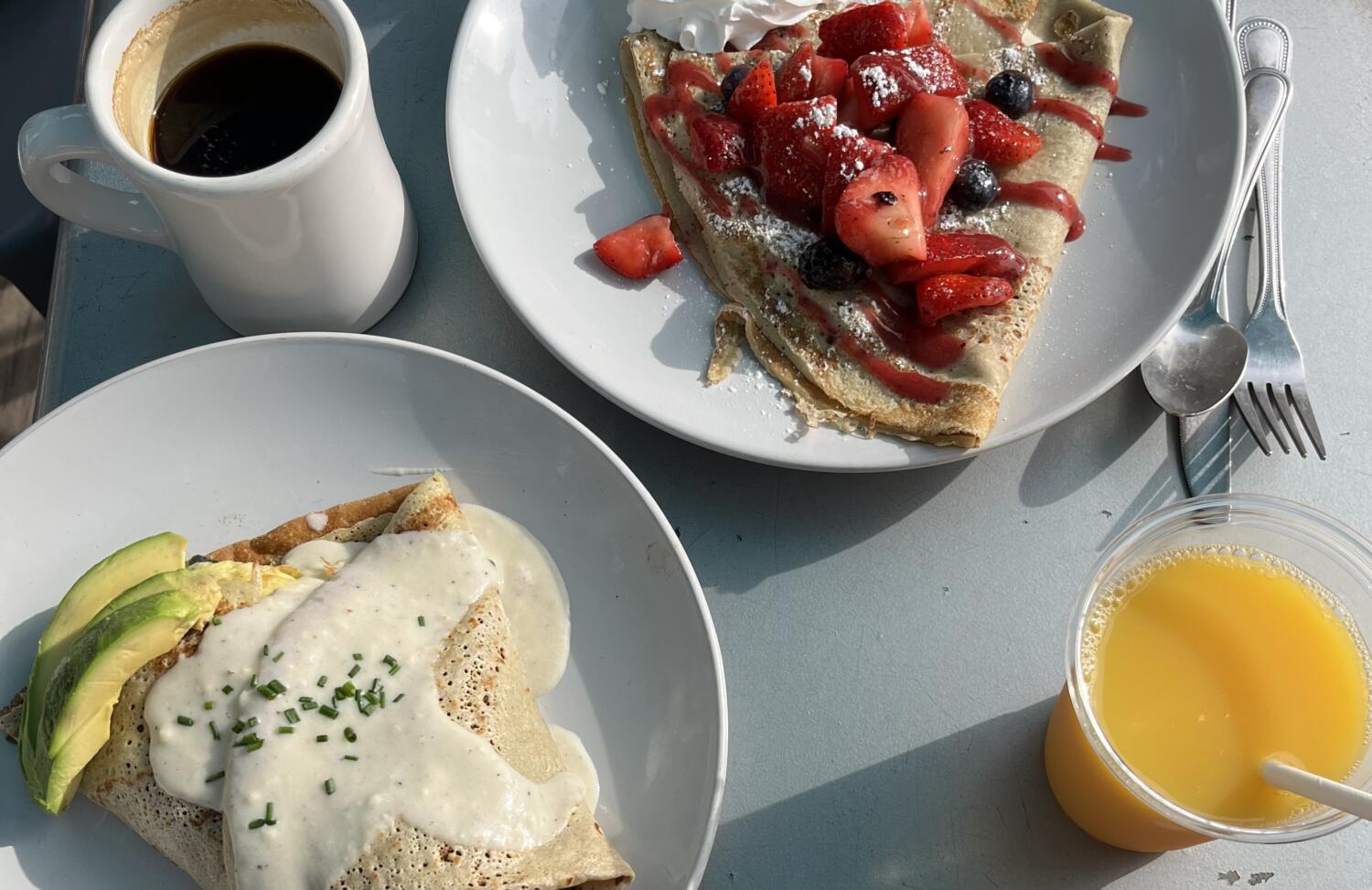 Kyla Brown | Head Editor
December 2, 2022
Do you ever wake up with an insatiable hunger for a delicately delectable breakfast item known to most as a crepe? Well, I have some news for you. Hop in your cars or hop on the trolley, it's time to head to La Galette Creperie!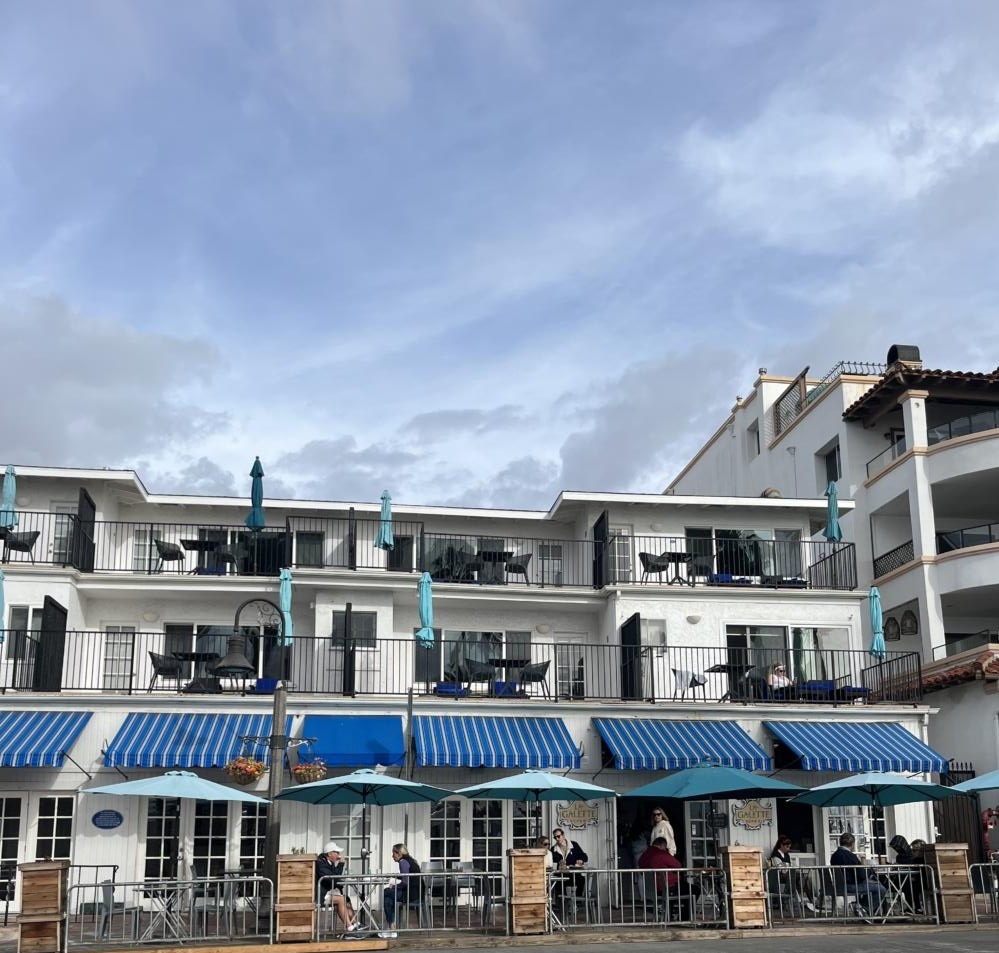 Settled across from the pier, good crepes are not the only thing La Gallete offers. From 7-2 on weekdays and 7-3 on weekends, the creperie serves mouth-wateringly delicious food with a glistening ocean view. It is a beach town experience like no other, and one you will not likely soon forget.
La Galette's crepes are most definitely something to write home about. From savory to sweet, bacon egg and cheddar to berries and cream, they have a crepe for everyone. 
My personal favorite is the Nutella and banana crepe. Add strawberries and I'm weeping tears of joy onto the table. The sweet chocolate! The slight tang of fresh fruit! The ocean breeze gently brushing your face! An immersive dining experience to be sure!
If you are in the mood for lunch, do not fret! La Galette offers chicken and shrimp crepes starting at 10:30, satisfying all of your lunch cravings. 
So next time you're craving a crepe, grab a friend and head on down to La Gallete! Kick your feet back as you enjoy a scrumptious meal by the beach in this charming French nook!