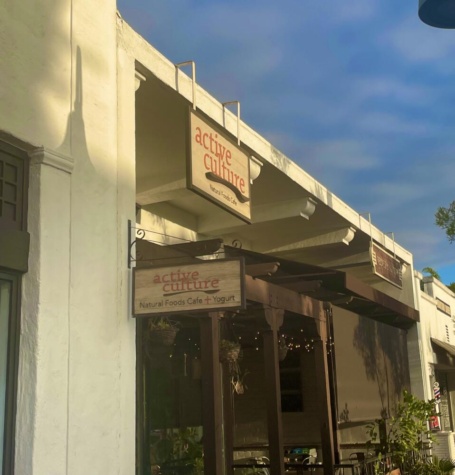 Olivia Vergopia | Writer
December 2, 2022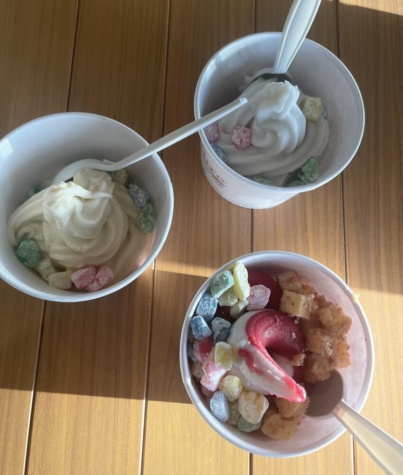 This year's winner for best froyo in San Clemente goes to Active Culture. With their healthy ingredient menu, Active Culture has a wide variety of flavors ranging from sweet coconut to classic vanilla, and toppings ranging from fruit to popping boba. There is always a flavor that will appeal to each and every one of their customers.
On my most recent trip to this establishment, located at the top of Del Mar Street, I tried the coconut and pomegranate froyo combination topped with cheesecake bites and colorful mochi. This self-served swirl of flavors and textures balanced each other out perfectly, with some being vegan or dairy-free. Senior Gavin Jiron said "This place is so refreshing after school, and gives me a punch of energy to go on throughout the day. I always feel amazing after having a cup of their yogurt."
Not only does Active Culture have froyo, but they also have other nutritious options such as a variety of bowls, salads, burritos, sandwiches, smoothies, and more. These are all made with whole grains, local organic eggs, fresh fruits and vegetables, and more. 
On top of their delicious food, the kind employees and wholesome aesthetic of this café make the atmosphere both welcoming and enjoyable to be in. Active Culture truly supports healthy lifestyles for anyone and everyone.
Address: 111 S El Camino Real, San Clemente, CA 92672
Hours: 8 a.m. to 9 p.m.