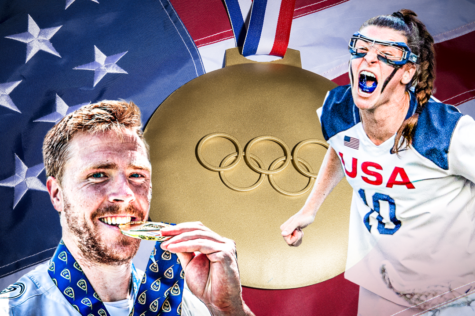 Kayla Jones | Writer
October 19, 2023
On October 16, 2023, after over a century of missing out on one of the world's most significant competitions, the IOC approved Lacrosse for the 2028 Summer Olympics. This Monday, five sports were added to the 2028 Olympic Games: baseball and softball, cricket, flag football, squash, and lacrosse. Lacrosse last made its debut in the Olympics in London 1908 with Canada taking the gold. Now it will arrive in Los Angeles in 2028, going down in history as the third time lacrosse has appeared in the Olympics—and hopefully won't be the last.
"I think that it is very exciting that lacrosse is finally being added as an Olympic sport," said the head coach of the San Clemente Girls Lacrosse team, Josh Cain. "Though the world championships of lacrosse are very competitive, I am interested to see the Olympics play out. What I am curious about is the fact that they are doing six on six not twelve on twelve."
The rules of Olympic lacrosse are different from those of the United States. The Olympics will bring a fast-paced game with fewer players (6v6), a smaller field, and a 30-second shot clock. This will accommodate smaller countries while creating an indulging competition for the viewers.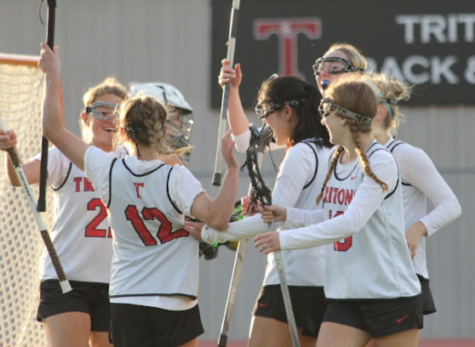 The lacrosse community should be proud of this massive accomplishment and it's well deserved. As a lacrosse player myself, lacrosse has had a huge impact on my life. It has built character from determination to perseverance.  The sport brings along a sisterhood that is unlike any other. The team is bonded and cares for each other from the field to everyday life. In my experiences between the high school team, club, and national team, each has provided powerful influences from teammates and coaches. The fact that lacrosse is now included in the Olympics displays the dedication of athletes and coaches alike to be a part of the worldwide athletic community.
Lacrosse is on the rise and not far behind the more popular sports such as football, soccer, and baseball. It deserves its spot up among the big leagues, as lacrosse is no little-league sport. With the constant movement of a small yellow rubber ball, sticks swinging left and right, and the agile movements required by each athlete, lacrosse is no walk in the park. Though professionals do it with grace, making it seem like a piece of cake, it takes a strong level of dedication from players and coaches—hard work that is now being recognized. By being able to be a part of an event as big and important as the Olympics, it feels like lacrosse has finally made it. Every athlete, coach, and fan can express their love for the sport in connection with the rest of the world. One day everyone will be able to recognize that that small ball weighs an entire community.
"I was unaware of lacrosse until high school, and I am so grateful to have found such a wonderful sisterhood," said junior and lacrosse player Liberty Maxwell. "I am hoping that The Olympics will broaden that horizon for lacrosse as well as influence others to join this amazing sport." Now with the Olympics being held in L.A., San Clemente may have its chance of recruiting some newly influenced star players. Lacrosse is a star sport over on the East Coast, but it's time to commit its strength, tenacity, and community to the West Coast: right in San Clemente.
But there's no need to wait till 2028 to start the new lacrosse era. Pick up a stick now and join the exciting world of lacrosse.