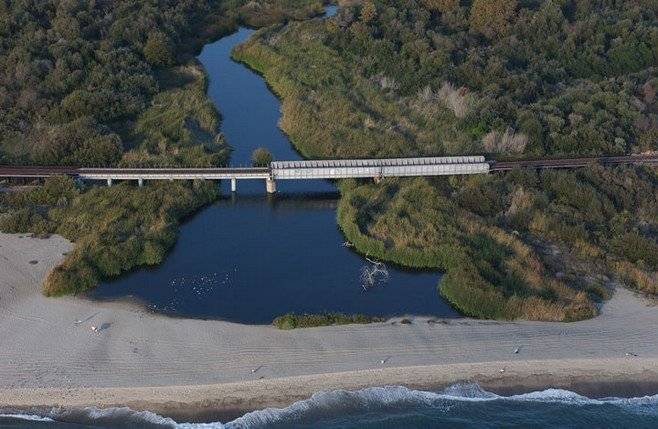 By: Josh Greene | Writer
October 18, 2016
Round two has begun: the Battle Over Trestles, which involves building a new toll road and the subsequent effects on the environment and congestion of our highways. The TCA (Transportation Corridor Agencies) has returned with propositions, some familiar and some new, to help drastically reduce traffic congestion in Orange County, but often times not without a cost.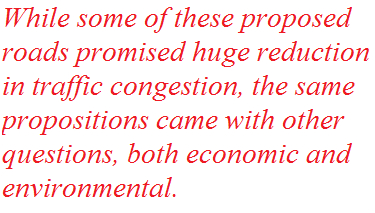 TCA has come in with nearly 10 new suggested proposals of methods to reduce congestion in Orange County and, most importantly, San Clemente. At a recent event held at St. Andrew's Church on October 10th, TCA held a public forum put on by Get Moving OC to present the new proposed road and traffic suggestions to the local residents of San Clemente. Students, teachers, and civilians alike explored the different exhibits TCA established to depict the positive and negative effects of each proposed road and transportation idea. While some of these proposed roads promised huge reduction in traffic congestion, the same propositions came with other questions, both economic and environmental.
"All roads lead to development," argued San Clemente Mayor Bob Baker to several students at the St. Andrew's event. "But none of the Toll Road alternatives proposed by the TCA are acceptable. They all carve the City of San Clemente into pieces. These bad ideas will negatively affect every resident of town, no matter what neighborhood we live in."
Many of these suggested projects are estimated to take several years, and vary in cost from moderate to high, but all costing millions of dollars. However, Get Moving OC explains that "Orange County voters passed Measure M2, a 30 year half-cent transportation sales tax, which provides approximately $14.8 billion through 2041."
However, more daunting issues have local San Clemente and Orange County residents hesitant. The main proposed improvements to complete the 241 Toll Road remain very harmful for the environment, which was at the core of strong opposition when TCA last proposed these roads several years ago. In fact, TCA's favorite propositions of extending the 241 and 74 Toll Roads still cut directly through the San Mateo Watershed (the wildlife surrounding the surfing destination of Trestles as well as Camp Pendleton and San Onofre).
This area remains one of the last undeveloped watersheds in Southern California and the United States, and serves home to vast biodiversity of both plants and animals. Environmentalists suggest that constructing a road through the San Mateo Watershed will likely "increase sediment loads in the creek, damage the surf break at San Onofre State Beach, create water pollution and hurt several endangered animal species," (Surfrider Organization).
In fact, these proposed roads will serve as a wall in the middle of an ecosystem, in which many organisms will suffer from displacement and as a result of intra-specific competition, where different inhabitants of the San Mateo region will be forced to compete over the same limited resources which will ultimately lead to a decline in population and biodiversity. Additionally, others see the extension of the road as the foundation for future development in protected areas where development is currently prohibited, which would ultimately lead to further destruction of the environment.
Likely, students will participate in opposition to the proposed roads, as the environmental consequences relate directly with the themes they are currently studying in IB/AP Environmental Science. In fact, both environmental teachers on campus, Lisa and Bradley Kerr, attended the event at St. Andrew's, suggesting to students they should come and be informed about the issues and changes that will occur in their own city.
"I want students to be educated so that they are capable of making an informed decision," explained San Clemente High School science teacher Bradley Kerr.
Since TCA has already experienced widespread opposition due to the environmental factors when they originally proposed their 241 extension several years back, they have returned with a seemingly more environmentally progressive reputation and philosophy. As it turns out, on their website, TCA lists a number of different regions in Southern California they explicitly protect, such as Bonita Creek and the Coyote Canyon Landfill. However, many feel this approach by TCA to appear more environmentally friendly is not out of interest for the environment, but merely to avoid confrontation for the Toll Road extension.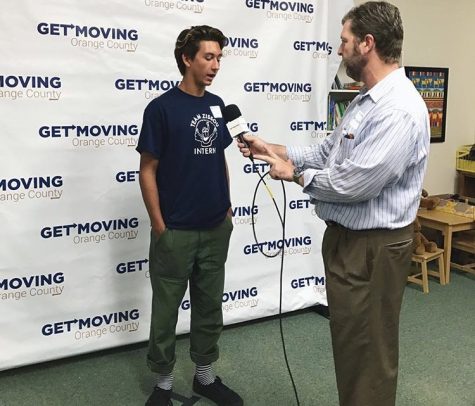 "They know people still oppose building through San Mateo, but now TCA will use their other environmental commitments as justification," explained sophomore Nate Bunce.
As for now, nothing seems promising for the TCA, as the transportation ideas proposed are simply just ideas proposed by their board and the cities of Orange County. However, several upcoming events will take place in which the community will be able to see first-hand what these propositions detail and have an opportunity to share their opinions. Not only does this feud effect local Southern Californians, their traffic, tax dollars, and surrounding environment, but it affects the entire nation as well. The outcome of this feud serves as an example of what will happen with development in opposition to the environment.