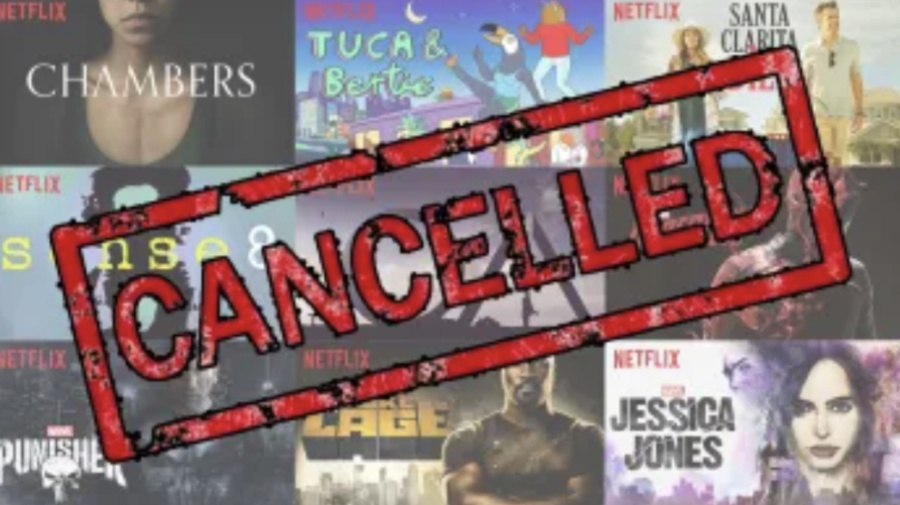 Sienna Taus | Writer
September 16, 2022
Netflix has always provided hours of entertainment filled with endless genres making all types of people interested in the service. The lack of advertisements and a wide variety of shows and movies sets Netflix apart from other streaming services. Within the past few years, Netflix has lost a huge amount of its library and has suffered negative feedback from users. 
In October 2015, the premium plan was a relatively small cost of $11.99, so it's no surprise that viewers are shocked when the service's prices in January 2022 reached $19.99. The increase in price has turned away long-term subscribers. Netflix lost over a million subscriptions with the change.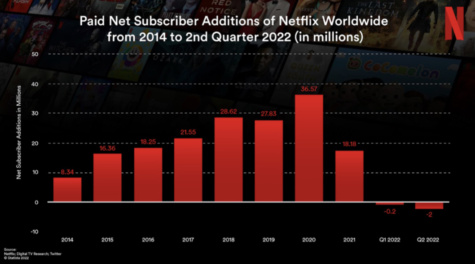 That's not the only reason more and more people continue to turn away from the streaming service.  "There are better options out there than Netflix," junior Taylor Juncaj claimed. Other streaming services are gaining popularity with the public, such as Hulu, Amazon Prime Video, HBO Max, Apple TV, and Disney plus. These services can offer better prices, more options, and live videos. 
"Netflix was better when they had more well-known movies, now they have too many Netflix originals and weird spin-offs," junior Kate Robber said. The removal of classics has upset many subscribers and the streaming services' attempted replacement with Netflix Originals continues to leave customers dissatisfied, not reaching the expectations of the audience. 
Netflix's constant cancellations of fan-favorite series for no specific reason has started to seriously irritate users. For instance, series such as Grand Army, The Society, I Am Not Okay With This, and many more have all been canceled after receiving mass amounts of positive feedback from Netflix watchers all over the world.  
 "the removal of The Office from Netflix made [me] want to die," junior Claire Hedger states. The audience has strong feelings about these cancellations, and some even have sought different services for platforms that provide top shows and movies.