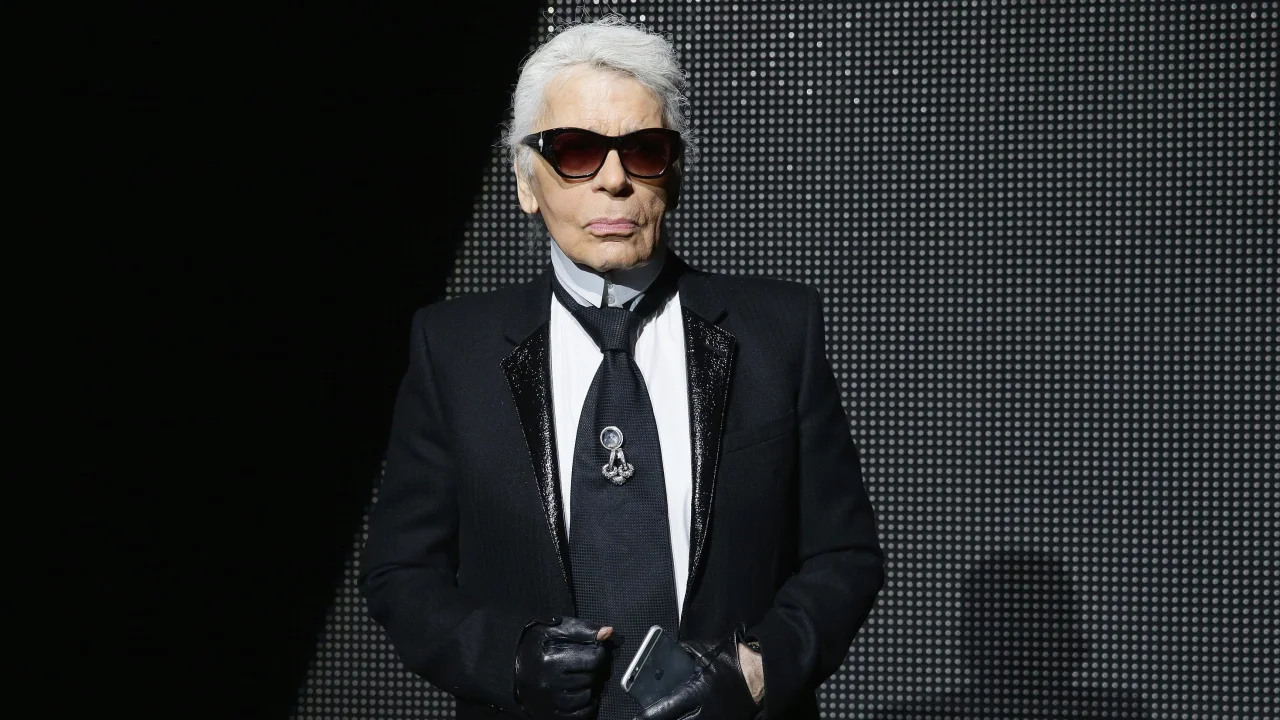 Kyla Brown | Head Editor
May 5, 2023
Celebrities flocked to New York City's Metropolitan Museum of Art on Monday, May 1st for the highly anticipated Met Gala. Known as "fashion's biggest night," many see an invitation to the Gala as the epitome of fame and relevance. 
Held on the first Monday of every May, Met Gala guests are instructed to follow the theme of the annual exhibit. This year's theme was "Karl Lagerfeld: A Line of Beauty," a tribute to the late German fashion designer. The theme was slightly controversial considering the designer's history of cultural appropriation, homophobia, and fatphobia amongst other things, but Gala attendees put on a fashion spectacle regardless. Lagerfeld, though tone-deaf at times, has left an iconic fashion legacy behind him. With a fashion career starting in the 1950s, he worked for some of the top fashion houses like Chloé, Fendi, Balmain, and Patou. What garnered his international fame, however, was his status as creative director of Chanel from 1983 until his death in 2019. 
Met Gala guests showed up and showed out in his honor. As expected, the carpet saw a lot of tweed and white and black motifs, some of Lagerfeld's signatures while working at Chanel. "Honestly, the looks this year were a lot better than I expected," senior Kayla McLaughlin said. "I think a lot of people nailed the theme and looked good while doing it."
Anne Hathaway looked magnificent in her tweed gown complete with signature Versace gold safety pins holding the look together. Tems and Florence Pugh both adorned intricate feathered headpieces paired with white and black gowns on the Met carpet, and Ashley Graham was the definition of beauty in her Chanel-inspired pink and black gown.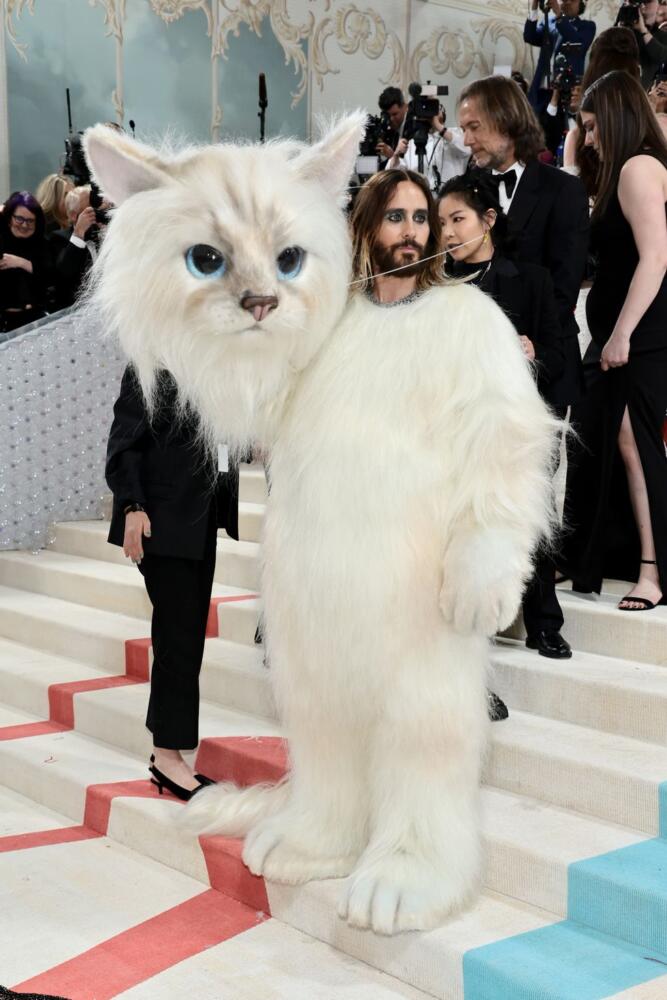 Doja Cat and Jared Leto walked the multi-colored carpet in cat outfits, paying homage to Lagerfeld's famous cat, Choupette. Doja went for a more subtle look in a stunning Oscar de la Renta crystalized gown completed with cat ears and prosthetic cat face makeup. Jared Leto, on the other hand, came in a larger-than-life cat costume. "I thought it was photoshopped at first," senior Micah Hamilton said. "I never thought I'd see the day where someone came to the literal Met Gala in a cat costume." Leto eventually took off the cat costume, revealing a far less interesting all-black outfit underneath.
Surprisingly, many men strayed away from the typical black tux Met Gala look and opted for something more interesting. Professional basketball player Shai Gilgeous-Alexander was arguably the best-dressed man at the Met in his layered tweed ensemble by Thom Browne. Conan Gray is undoubtedly in the running for best dressed, too, wearing an incredible beaded reimagined suit by Balmain. Jeremy Pope shut down the carpet in his literal interpretation of the theme: a 30-foot black and white cape with Lagerfeld's face on it.
Overall, this Met Gala provided the general public with some memorable fashion looks, to say the least. Though the 2024 theme is yet to be announced, hopefully attendees will be able to match this year's efforts!