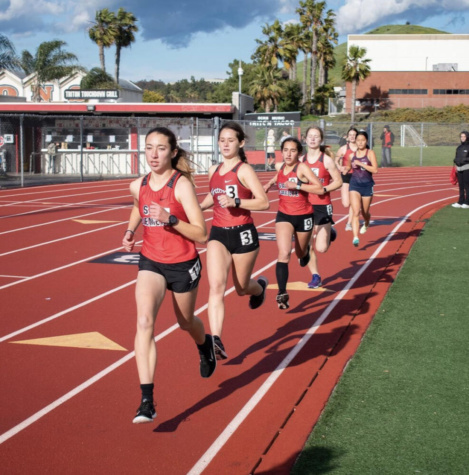 Sophia Yeskulsky | Writer & Charlotte Yeskulsky | Writer
August 31, 2023
Not only are they one of the smartest teams on campus, but they are also one of the fastest. With an astounding 3.91 GPA, 2 League Titles in 2018 and 2019, and a State Championship in 2011, the San Clemente High School girls cross country team has done it all.
Starting early in the summer, the Tritons took a trip up to Mammoth Lakes to get an edge on their opponents with elevation training. Although having a smaller group than normal, the team was able to train at high altitudes on Mammoth's multitude of trails to challenge themselves not only physically, but mentally. Running multiple times a day, the girls found a "dedication and a willingness to work hard" according to veteran runner Sophie Rideout.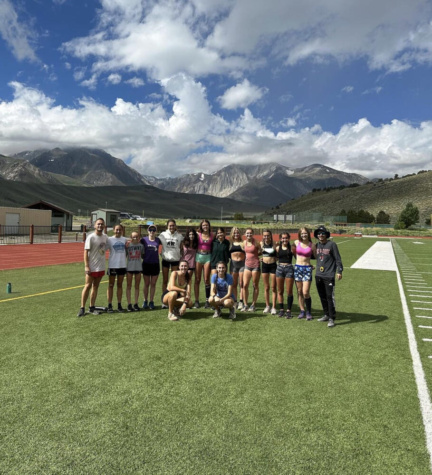 However, the secret to the Triton's success may be their team chemistry. The senior standout Rideout also emphasized that the team has "a significant focus on building each other up. We 'encourage encouragement.'" Through their many team bonding events and their trip up to Mammoth, the Lady Tritons hope that their unbreakable sisterhood will carry them long into the postseason. With the addition of the younger runners and the leadership of the senior returners, San Clemente is in good hands.
When asked about the team's potential for this upcoming year, 4-year  varsity runner Lyza Yetter answered "Our goal this year is to make it to the state meet and rank well. With the amount of time and work we've been putting in, I do think this could become a reality this season." This confidence stems from the team's dedication during the summer and commitment to slowly upping their mileage each week. Optimistic for the approaching season, Yetter shared that she is "super excited for the first race this weekend and can't wait to see the hard work pay off!"
While a few of the girls struggled last year with unfortunate injuries that lingered throughout the CIF finals, Rideout doesn't believe — or at the very least hopes — that this won't be as big of an issue this season.
The Tritons will race this Saturday (9/7) at the Laguna Hills Invitational in Laguna. Make sure to come out and show your support!