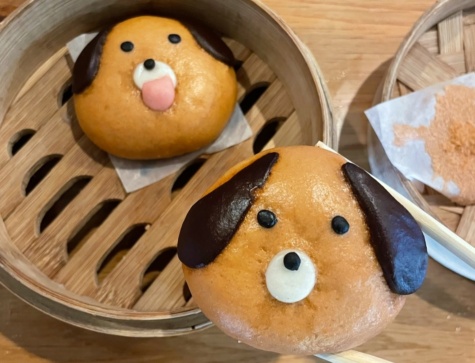 Olivia Vergopia | Head Editor
September 12, 2023
If you've been looking for a unique restaurant with a fun experience, make your way down to Harumama in San Diego! It may be a bit of a drive, but it is for sure worth it. Specifically, their one-of-a-kind character buns that cater to both savory and sweet tastes, with a variety of different fillings.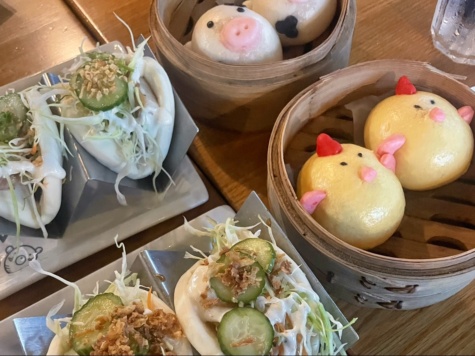 Served in a traditional bamboo steamer, the characters include chickens, cows, pigs, bunnies, puppies, and turtles. My personal favorites were the flavors of the pig, chicken, and puppy characters. We also ordered a variety of other foods that were just as tasty: Haru ramen, pork and shrimp bao bao buns, steamed veggie potstickers, and kimchi. The ramen and bao buns will definitely be a re-order for us- they were the second stars of the show. 
Harumama is a place where people can gather and bond while eating delicious Asian fusion dishes. It is perfect for deciding where to eat with friends, family dinners, dates, and even if you want to go solo! 
A returnee of this restaurant, senior Jacob Belden, commented, "I've been there twice for dinner with my family, and the overall energy and environment that Harumama radiates is comforting and inviting. The variety of all the options we got to choose from is perfect because almost everyone in my family is picky." There is something to order for almost anyone: poke, wontons, fried rice, noodles, buns, skillets, and more.
"I've never been to this restaurant, but I always see it all over my Instagram feed, specifically the cute character buns," senior Jakan Rancourt said. "After taking a look at the menu, I would definitely want to try the ramen and some of the character buns that I've seen. I might even bring it up to my friends so we can go this weekend." 

Not only does the food look aesthetic for your social media, it tastes as good as it looks. Harumama is not just a restaurant, it's an experience. Let us know if you end up visiting!