By, Brooke Herbes | Social Media Director
June 2, 2016
San Clemente rarely gets new restaurants and cafes that are as unique as this one. What used to be in a little corner in The Cellar has become so popular it has taken over its own retail space, a very busy spot right next to Cassano's and the Pier on Del Mar Street.
Bear Coast is a lovely new cafe, full of friendly people and people in San Clemente love it. I asked some student about how they found out about Bear Coast Coffee and what it is.

"OMG I love this place, it's right next to the beach so that's so nice," said senior Chase Paulson. "I found out about it through my friend Lauren she took me there."
Junior Lauren Bryzkcy added, "I was on a beach run and I saw it, it looked pretty crowded so I guessed it was good; I love it, it's not as expensive as Starbucks which is nice and I think it tastes better."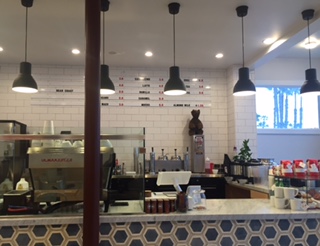 "I have been going to Bear Coast for forever now, even when it was just starting out in The Cellar my mom took me and we would go at least once a week," Junior Julia Brandt said. "I love the new location, it's really cute"
I went to Yosemite with Julia on the environmental trip and noticed she was wearing a Bear Coast windbreaker, "Oh ya, haha I love all of stuff, the El Niño windbreaker is my favorite it's really comfortable."
When it comes to the merchandise for coffee shops, this place has got it down, the mugs are cute and simple not covered with busy designs. The designs are California based, with a mug that has the state of California on the bottom and the logo on the top of the mug handle in gold. It is simple, and makes you appreciate where you live.
Every time you go in, you will see how happy the employees are. They all work very well together, and they don't make it look like work, the employees make it look like fun to work there. This makes customers want to keep coming back not just for the great coffee but for the cheerfulness of the employees.
Not a lot of students know about Bear Coast Coffee and its new location, however this summer this cafe will become the place to be, with its fairly priced coffee and it delicious pastries. Students can go here before or after the beach, and and get a cappuccino ($3.50) to wake them up or a iced coffee ($4.00) to keep them going. Also, not all of the students have jobs, so when a place with great coffee and great prices roles around students flock to it.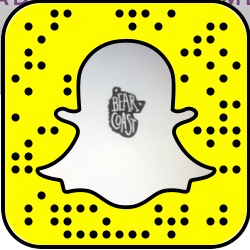 Bear Coast Coffee is a new cafe that is perfect for San Clemente, it is right on the beach, great service and involved in the community. The instagram constantly features San Clemente citizens in the shop. Go over and check out the website (bearcoastcoffee.com), Instagram (@bearcoastcoffee) and the Snapchat (bearcoastcoffee) where they hide little tokens around San Clemente, and if you find it you get a free coffee! This cafe isn't going anywhere soon as students and their parents all love it.