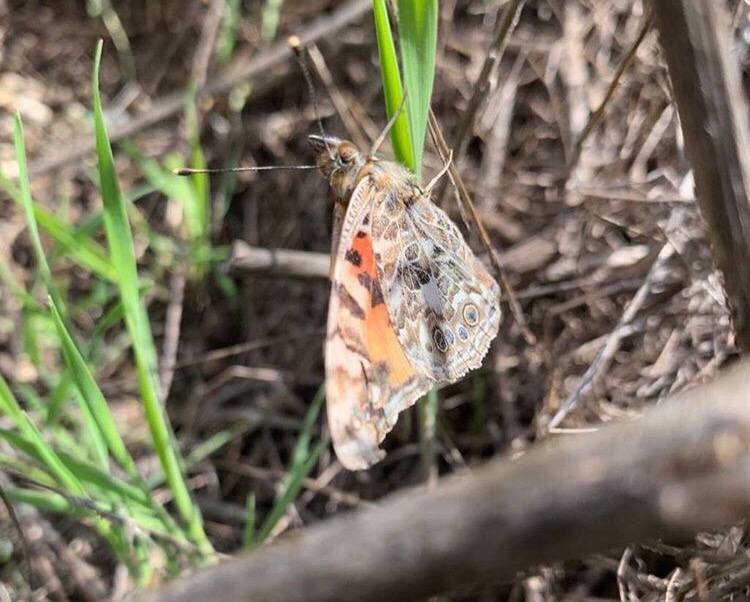 By: Eva Gardner | Photographer
March 15, 2019
If you've left your house at all this week, you probably noticed the thousands of butterflies flying everywhere. A beautiful sight nonetheless, the million dollar question in everyone's mind this week was, "Where did all of these butterflies come from?"
As it turns out, the answer is fairly simple: the butterflies, known as painted lady butterflies, are on their yearly migration from northern Mexico to the Pacific Northwest. The large number of butterflies, reported to be one billion, emerged this year due to the heavy rainfall in the last few months. The last time this many butterflies were reported was in 2005.
In correlation with the large number of butterflies, the rain also caused a sensation called a "super bloom" in the Anza-Borrego desert, making the perfect environment for the butterflies to fly into during their migration. It's reported that the large amount of rain, combined with the super bloom, has made a better hatching environment for many insects and small animals. The butterflies are just more noticeable this time around.
"I went for a run today and they were all over the place and I was overwhelmed with the reality of life and the beauty of nature," said senior Abigail Blair. "The little kids I coach were super excited to tell me everything they learned about butterfly migration and I loved their enthusiasm."
On Tuesday, SCHS students watched the butterflies as they traveled through San Clemente on their journey. For many, it was a sight to see. For some, the butterflies were distracting and a little terrifying.
"It's pretty and scary at the same time," said senior Madi Klone. "Like when I'm driving they just fly towards my car."
As the butterflies pass through southern California, it's important to remember that no matter how small, all parts of nature are significant.