By, Sara Barnes | Student Life Editor
April 12, 2016
They're creepy and they're kooky, they're mysterious and spooky, they're altogether ooky.
That's right, we are talking about the Addams Family.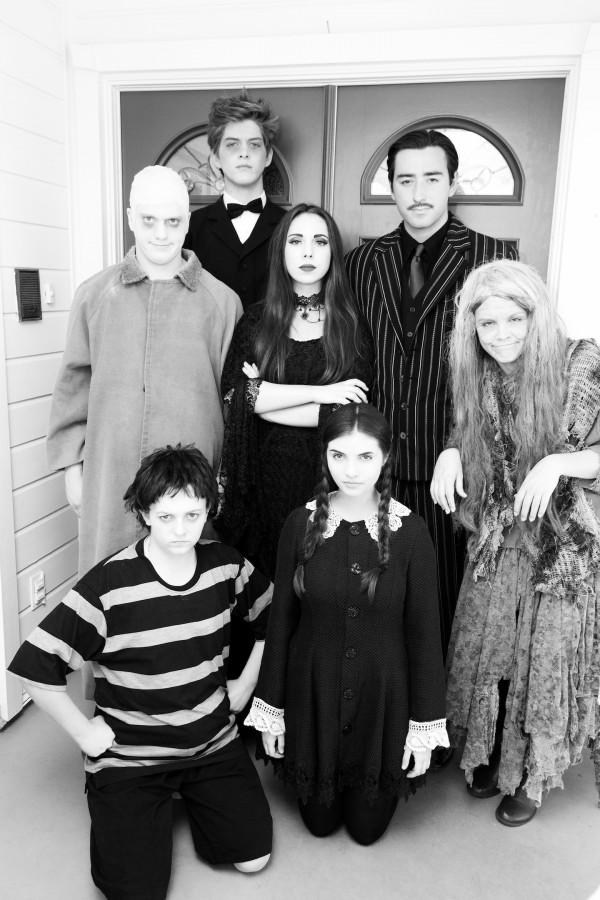 The strange family that first gained fame as a comic, and later as a T.V. show, is soon going to be haunting the San Clemente High School Triton Center stage for the next two weeks.
Featuring some of San Clemente's best actors and actresses, this show will be sure to entertain even the strangest of guests. Adapted from the Broadway hit, The Addams Family A New Musical, the play tells the story of how the beloved daughter of the family, Wednesday Addams (played by junior Tamara Armstrong), has taken a different path from her family and fallen in love with one of the most bizarre types of people, a normal person.
Lucas Beineke (senior Sean Van Savage) is an ordinary guy, whose life growing up with his normal family in the Midwest failed to prepare him for meeting his fiancee's family. The story takes place over the course of one night, where the new fiancee's ordinary family and Wednesday's quirky family interact for the first time. And don't worry, some of the most cherished characters from the original family will still be involved in the antics of the show such as Lurch (freshman William Brown), Fester (senior Garrett Claud), Morticia (junior Sophia Didier), and of course Gomez (senior Daniel Klevit).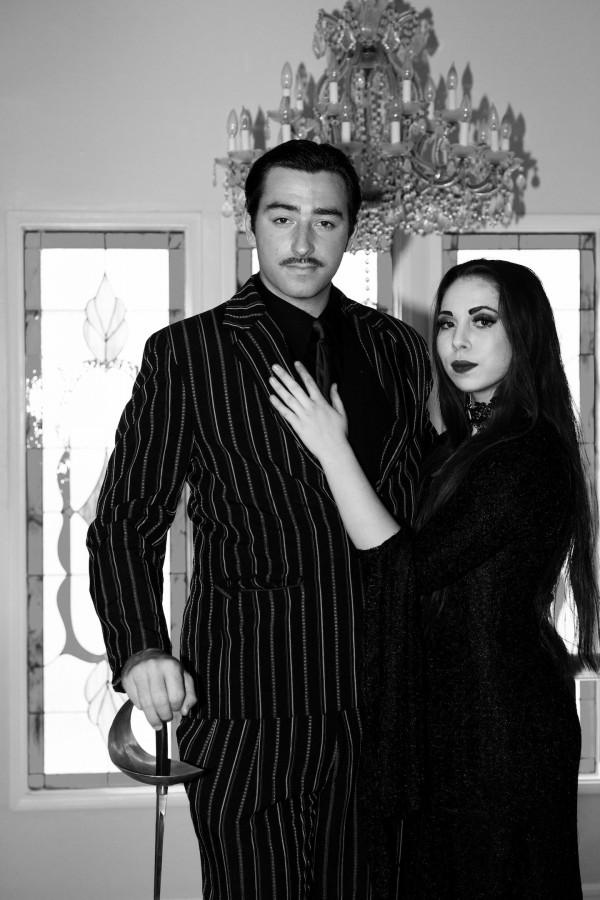 As the last drama production of the year, drama teacher Mr. Ingram and his crew plan to do this prized family justice, and especially to send off the seniors involved in the program on a good note.
Daniel Klevit, who has been an essential part of the drama program since his freshman year reflected about this being his last high school performance,"I've definitely thought about it before, but it still hasn't hit me yet. I'm excited, but yet there is something about it I am still not sure about, but I have a feeling it's going to be good."
Senior Max Eberle (who is playing the character Mal) decided to join the department at the beginning of his senior year, and has loved the experience. "It is very easy to go on and act with people who you have become such great friends with. The way we [the cast] interact on stage is scarily similar to the way we act around each other off stage."
You can glimpse the nonsense of the Addams Family first hand April 14,15,16, 21, 22, and 23 at 7:00 pm in the Little Theater. Tickets are 15$ for general admission, or 10$ for seniors, students, military, and children, and can be purchased online at www.schsdrama.com, or at the admissions office on campus. Make sure to get your tickets quick, you don't want to miss this spectacle hitting San Clemente High School's stage!