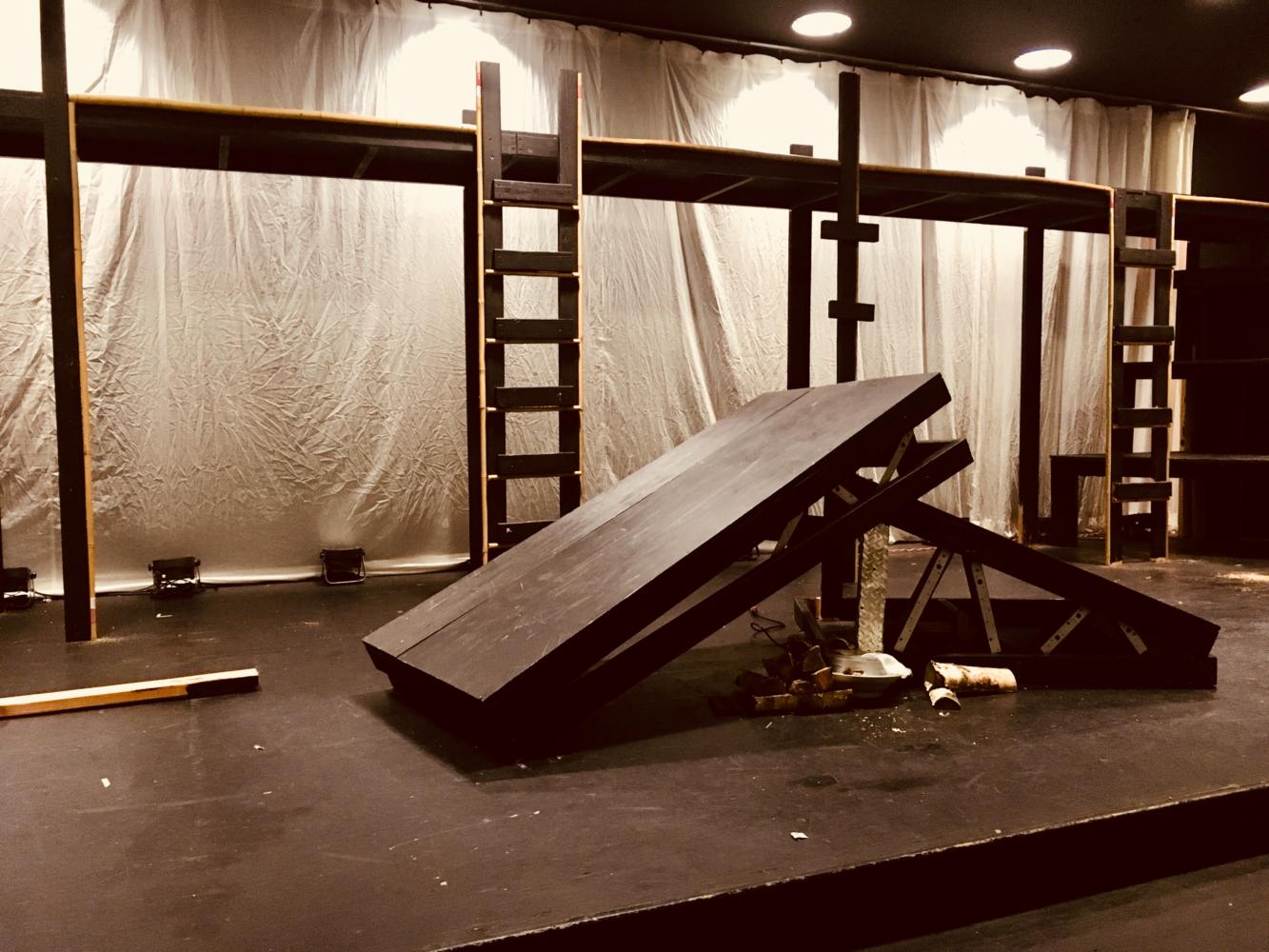 By: Meghan Byrne | Writer
November 29, 2017
At some point or another, most students have been intrigued and horrified by William Golding's Lord of the Flies. The novel functions as a central part of honors English for sophomores, and for years these students have annotated and analyzed the themes of the book. But this year, the San Clemente drama department is giving the student body a new perspective on the classic novel. The drama program is running a production of the 1954 novel, which poses as a very different type of show from those the program has done in the past few years. As the December show dates approach, preparations are underway for the cast and crew alike.
I sat down with Pallab Banik, grade 12, and Liz Giacchetti, grade 11, who are involved in the production, to gain insight into how Lord of the Flies will be unique from any other show that San Clemente students have seen before.
Liz, you're on crew. What is that like for this show?
LG: I am on lights. We usually have our productions in the Triton Center, but with LOTF, we are doing it in the Little Theater. This isn't a very crew-heavy show — or tech-heavy. It's definitely more cast-heavy. Being on lights crew, we work with setting the mood or "vibe" of the scenes, and making sure the audience is able to see the actors on stage!
Pallab, you're on the cast. I've heard this play has an all-male cast. What is your role and what are you most excited about for the play?
PB: Yes, we do have an all-male cast. However, we have an all-female cast as well. In the shows we do we will switch between male and female casts. I play Sam, brother to another character, Eric. I am very excited to be a part in this play, as it is unlike other plays and musicals the program has done. With a smaller cast and crew, it makes tasks easier to complete. Having a separate male cast and female cast is also very exciting, since I can give tips to my counterpart as well as receive tips.
What do you like best about the drama program?
PB: What I like best about the program is the people. I have many friends in the program and they got me to join. I'm very glad I did. Just like any sport, the program and its members are one team.
LG: Definitely the people. They're all so friendly and accepting and inclusive of everyone.
What has been your favorite production and how many shows have you been involved in?
LG: I've been in Drama since my freshman year. Lord of the Flies would be my sixth show so far.
PB: My favorite production was Into the Woods. Unfortunately, I wasn't a part of it. This show is my first show to be a part of and it's a perfect memory to have in my senior year.
Senior Abby Ambach has been in the drama program since her freshman year and has been a part of the ensemble for several shows, including Mary Poppins and Little Shop of Horrors. Abby has had a wide range of experiences working in different roles within the program; she was the props lead for Little Shop, and will now be on the costume crew for LOTF. "For this show each costumer is assigned to one character, the same character for both the male and female cast, so you really start to bond with them and you help them figure out their strengths and weaknesses in the show," she says when asked about her part in the production.
The remaining show dates for Lord of the Flies are December 1, and December 2. On the 1st, there will be only a 7pm showing, but on the 2nd, there will be a 2pm performance as well as a 7pm show. Be sure to mark your calendar!
"Because of drama, I've made so many friendships that I'm so happy to have made. We are all a family and that really shows because we're all so connected and we accept everyone for who they are," Abby says about her experiences in Drama. She and her "family" are eager to showcase their hard work on this unique show, and in the meantime, you can find them at rehearsals after school.