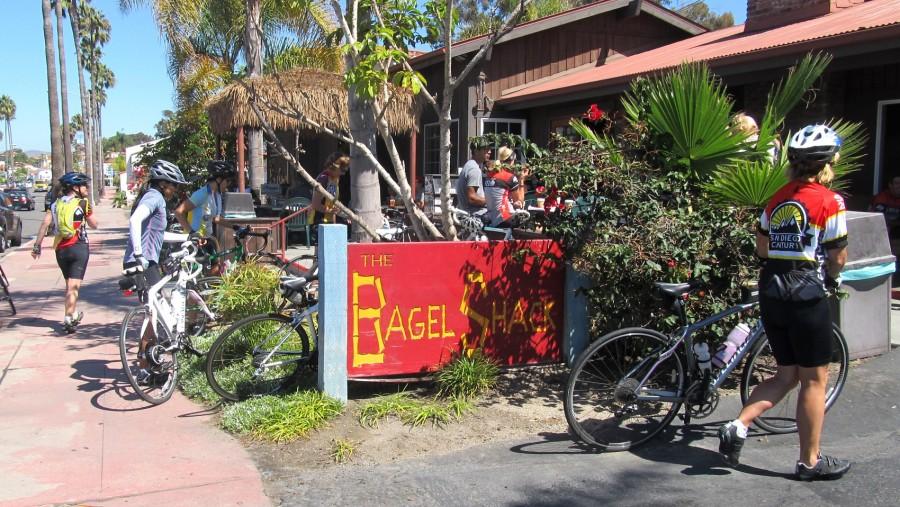 By: Ireland Ridill | Writer
March 15, 2018
Most breakfast places in San Clemente offer many different options to start your day off with. However, what first comes to mind for most people in SC are bagels! Bagels are a delicious and not-so-nutritious meal for anytime of the day. It's always fun to wake up in the morning and head down to Bagel Shack or go after school with a group of friends. Bagel Shack is a quick, easy, and affordable place to satisfy your hunger.
Bagel Shack was nominated and won best bagels in San Clemente. With a great variety of bagels, cream cheeses, and drinks, Bagel Shack has something for everyone. Some of the most popular bagels are plain, chocolate chip, and cinnamon crunch. You can choose to dine in or take out when eating here. There outside lounge area and benches makes the restaurant perfect for a chill hangout spot and breakfast place.
Located right off of El Camino Real, Bagel Shack is a conveniently located so you can stop by before school, grab your bagel, and still make it to first period on time. Or, you can stop by before the beach to get a light snack. No matter the occasion, Bagel Shack is the go-to place for breakfast in SC!