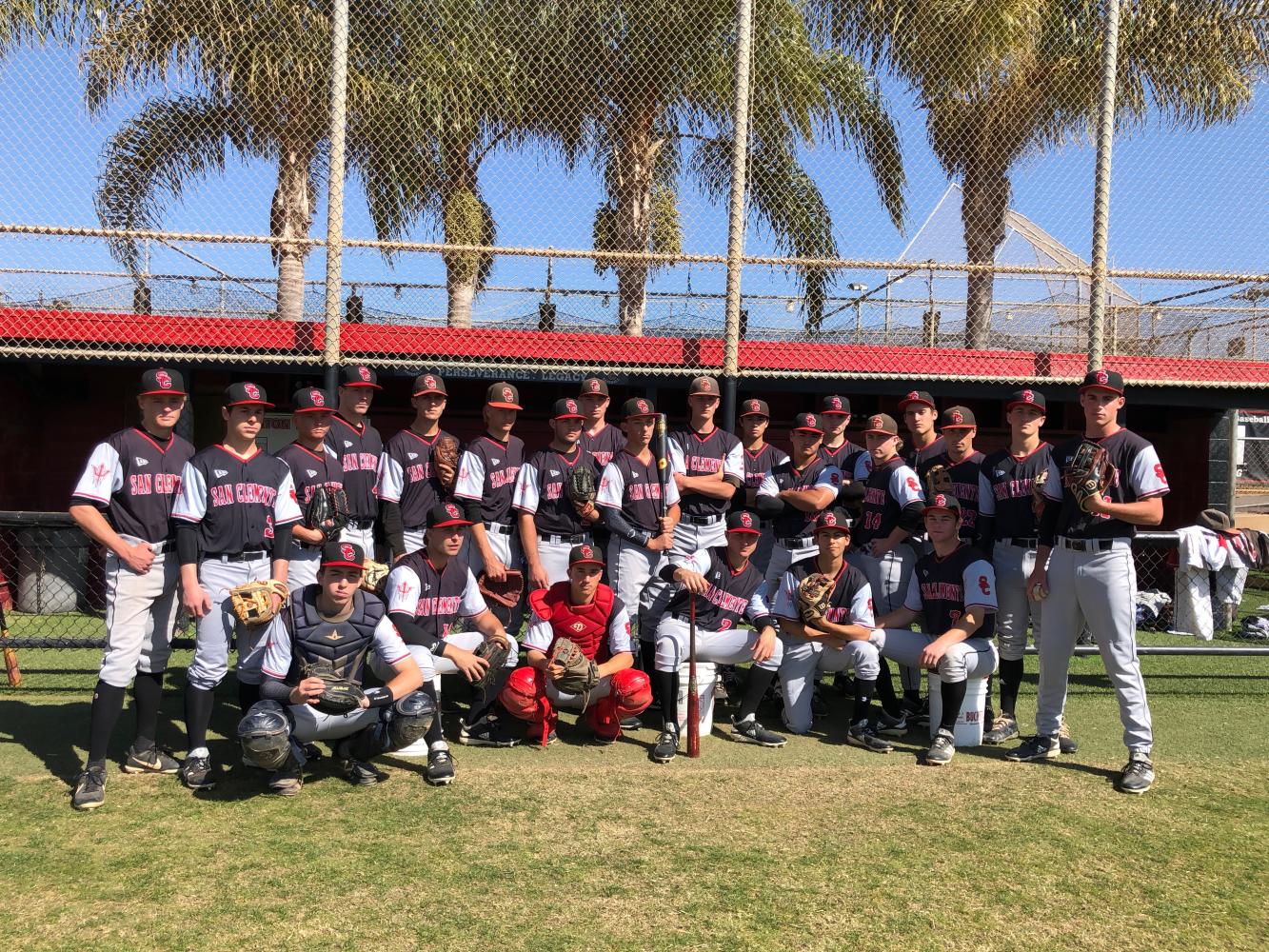 By: JP Hefft | Sports Editor
April 17, 2020
While we are still very much in the heat of the Coronavirus pandemic, the student athletes of San Clemente High School just had another aspect of their life taken away from them. The state of California and CIF has just declared all sporting events cancelled for the rest of the year due to the coronavirus. This was devastating news for all athletes, but especially to seniors who didn't get to finish their high school sports careers like they had envisioned. 
From baseball to volleyball to track and field, a huge portion of the athletes that got their season taken away have strong opinions on the matter. 
"It's just unfortunate," senior varsity baseball player Clayton Gott said. "There isn't anything we can do about it, but it's disappointing to see all of the hard work our team has put in go to waste." This is especially true for the senior class. They have put in hours upon hours of hard work in the first three years in their sport, and to see it all taken away like this is truly heartbreaking.
Of course, the actions taken by the state and CIF are in the best interest for the health of our community, but this does not change the fact that the senior seasons of many of the kids in the class of 2020 has been cancelled. 
Former baseball player and current rugby player Kyle Kerr said, "I can't imagine having my senior season cancelled. I am so grateful that my rugby season was able to finish and we were able to have the right sendoff for the seniors." This is the case for many students at SCHS, with their sport being able to finish before the coronavirus became a global pandemic. 
This year has put us through a lot of stress and uncertainty, but through all of it, we have been able to stay strong as families and communities. The organizations that are working to help the less fortunate in this time are who we should be putting our thoughts and gratitude towards. Although it is sad that these student-athletes will not get the proper sendoff they deserve, there is more to life than just sports and in this time we need to pull together to get through these tough times.