By: Jason Watkins | Photographer & Owen Simler | Writer
Spetember 9, 2020
Lionel Messi, the heart and soul of Barcelona Football Club and a titan in soccer history, has recently informed Barcelona that he is looking for a change. Many sources believe that Messi will finish his career in the Premier league, playing for Manchester City.
"I hope Messi transfers to Manchester City," senior and SCHS boys soccer team member Kai Burleson said. "He has a very strong relationship with the coach there and fits the team's play style." Manchester United, Inter Milan, Liverpool, Bayern Munich and Juventus are some other possible destinations.  
Messi played for Barcelona, a very successful and internationally recognized soccer club, for 20 years, or most of his career. Barcelona has won ten Spanish league titles, four Champions League titles, and six Copa Del Rey championships. Throughout Messi's years at Barcelona, he played 731 games in which he scored an impressive 631 goals coupled with 285 assists.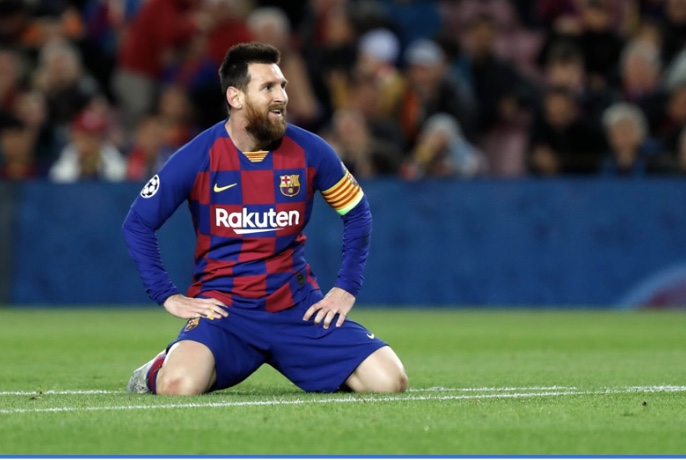 After his recent humiliation in the quarter finals of the Champions League against Bayern Munich (8-2 defeat), Messi's strong sense of loyalty seems to be wavering. Although Messi has won countless titles, Barcelona has struggled in recent years with the loss of talented teammates such as Neymar Jr. 
Sources within Barcelona have stated that the recent change in management within the club has caused complications to arise with veteran players. Ronald Koeman, a talented center back who played for Barcelona in the past, was appointed coach–and one of his first actions as coach was to make it clear that many of the veteran players would not be as important to Barcelona's future. Koeman also threatened his franchise player, stating that Messi would not be receiving any more special treatment. This was the last straw for the Argentine. Koeman also said that star player Luis Suarez was notified that he is free to look into transferring to finish his career. 
Messi's father, Jorge, who has played an enormous role in his son's career, said, "My son doesn't want to stay here," according to TyCSports. Whether or not Barcelona allows Messi to leave is another question. 
New reports are now surfacing stating that Messi has now decided to stay at Barcelona for the 2020-2021 season.