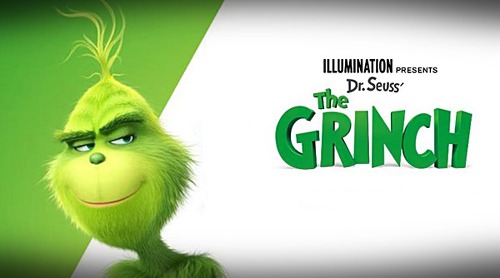 By: Eva Barreira | Photographer
December 4, 2018
The holiday season has hit San Clemente with the lights, decor, Christmas songs playing throughout the halls, warm hot chocolate and, of course, some of our favorite Christmas movies. A holiday classic called The Grinch tells the story of a cynical grump who goes on a mission to steal Christmas, only to have his heart changed by a young girl's holiday spirit. Not only is it funny and heartwarming, but it's also a universal story about the spirit of Christmas and family.
As of this holiday season, Illumination brought us a 2018 version of a much loved film The Dr. Suess Grinch. Just over a few weeks in theatre, it brought in a whopping 50 to 60 million dollars. It has become a highly praised and popular movie just like the first Grinch Who Stole Christmas in the 2000s. Along with the millions of people around the world,  the students of San Clemente High School loved the film.
A junior at San Clemente High School, Izzy Sanchez, said, "I absolutely love the new Grinch movie! I saw it the first week it came out, not only is it just as sweet and funny as the first one, but it also gets me excited and ready for the Christmas season to commence." It is a much loved movie for all ages and will not fail to put a smile on your face and warmth in your heart.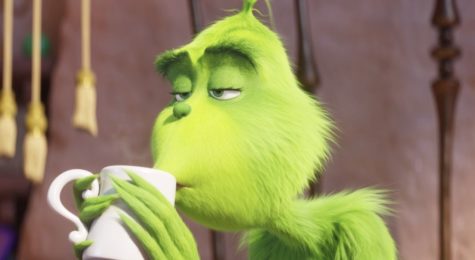 Jackson Craft, a freshmen at San Clemente High School, stated, "I enjoy watching that movie every year! Due to the fact the new one was playing in theaters, a couple of my friends and I all put on PJ's and went to the really nice Cinepolis theatre and bought food/candy! We had so much fun that night." This just shows the power that one movie can have on a community. Friends and families all come together to watch an endless favorite that all can enjoy together.
The Grinch, a holiday classic, will sure enough get you in the Christmas spirit. Not only is it an amazing movie but also a lesson for all. The Grinch symbolizes outcasts of society, looked down upon for being different. The Grinches of our society are products of our own actions. If we want to put an end to all Grinches, we must stop being judgmental and include all. Don't miss out on this heartwarming, funny, and beautiful movie while it is still in theaters. Merry Christmas and a Happy New Year!