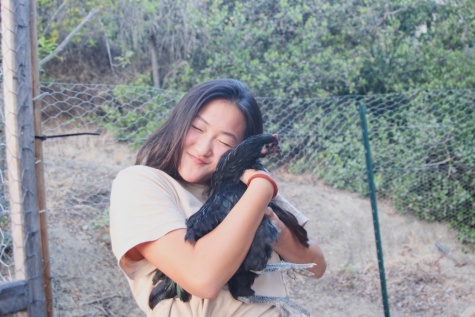 By Savannah Gresham | Writer 
September 20, 2020
While many teenagers complain about how boring quarantine life has been, senior Alika Ting has found it to be anything but. Despite the circumstances, Ting continues to lead a colorful lifestyle, keeping herself busy by reading, gardening, surfing, and taking care of her five chickens. A typical day for Ting begins with an invigorating bike ride down to Trestles to catch some waves before coming home and logging on to online school. Kind as well as determined, she can be found a few days a week at her tutoring job and working at Kawamata Seafood "serving up the best poke in town!" 
One of her latest projects has been experimenting with fermented foods, trying everything from sourdough bread and kombucha to water kefir cultures (a traditional drink made with water and a symbiotic culture of bacteria and yeasts). Not one to shy away from a challenge, Ting will next be attempting a traditional Japanese fermented soybean dish called Natto Soon. 
Ting is an all honors and AP student, as well as the president of Blue Oceans Club and Key Club, so there is no denying she has been a pillar of leadership on campus.
"I'm glad I got to be a part of a community with such amazing people. From beach cleanups to food drives, I've loved spending time with and getting to know students and teachers here," Ting said.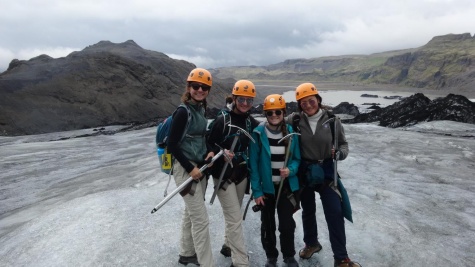 A lover of traveling, some of her favorite high school memories include voyaging to distant lands with her friends and teachers—most notably, Iceland with Mr. and Mrs. Kerr the summer before her junior year.
"The craziest moment had to be when our flight got canceled, and we were stuck in New York for two extra days —our luggage got sent ahead so we didn't have any of our stuff and we were all a bit delirious from a lack of sleep, but we got to explore Manhattan the next day and it was really fun!" Ting said. Impressively, Ting lived in Taiwan for two years and is able to speak three different languages: Mandarin, Japanese, and English.
As a senior who has chosen to take the bull by the horns for her high school career, Ting is a champion for SCHS and an inspiration to underclassmen and upperclassmen alike. She encourages freshmen to do the same: "Don't be afraid to challenge yourself, be assertive, be proactive, find people in your life that will keep you grounded, and don't be afraid to reach out for help when you need it!"