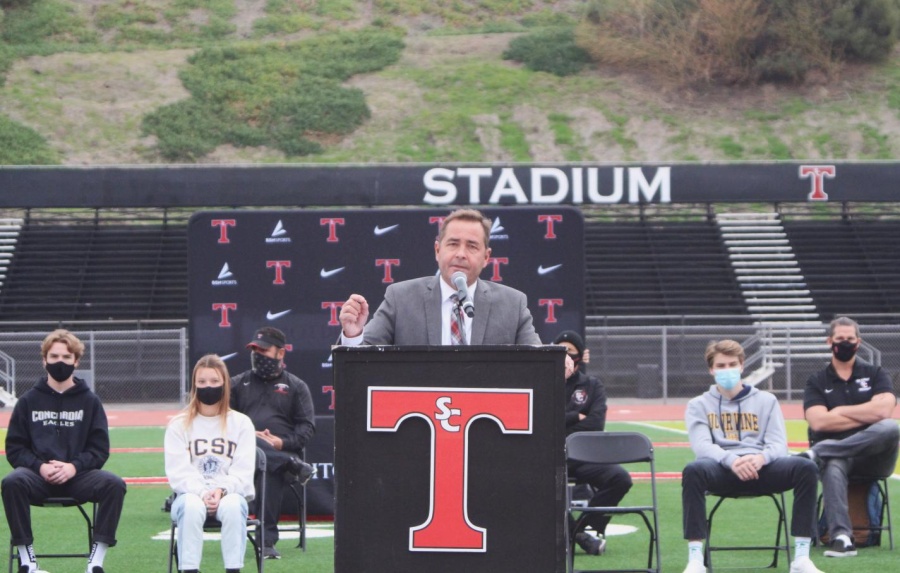 Ava Sinacori | Head Photo Editor
February 5, 2021
On Wednesday, February 4th, our school recognized 21 outstanding student athletes for their academic and athletic achievements as SCHS hosted the annual Letter of Intent Ceremony, congratulating them for committing to universities across the country. 
"San Francisco State is going to be amazing!" Senior Varsity Baseball player Nathan Beckley said. "I cannot wait for the next chapter of my life."
Even though it was a long and difficult scouting process with the lack of exposure from season cancelations, these exceptional students demonstrated dedication and eagerness as they still managed to catch the eyes of a variety of pristine and well known campuses across the US.
 "Now that I am committed after this unconventional scouting season, I am so relieved with this weight lifted off my shoulders," Senior Varsity Swimmer Stella Coplend said. "I am looking forward to this next step and cant wait to head off to Arizona!"
The following is a list of all of our exceptional signees and the campuses they have committed to:
Skylar Ruffner- Florida State (Woman's Diving)
Alexandria Higginson- Cal (Women's Water Polo)
Kelsie Yamano- UC San Diego (Women's X-Country/ Track)
Noah Keelin- USC (Men's Volleyball)
Cade Martin- UC Irvine (Men's Volleyball)
Kobe Kiley- Concordia University- Irvine (Men's Volleyball)
Dane Hillis- Long Beach State (Men's Volleyball)
Hannah Hillis- Franklin Pierce University (Women's Volleyball)
Kate Wade- University of Massachusetts- Dartmouth (Women's Volleyball)
Ashley Haas- DePauw University (Women's Volleyball)
Kylie Pitzak- University of Utah (Beach Volleyball)
Stella Copeland- University of Arizona (Women's Swimming)
Cole Batson- Boston College (Football)
Bentley Redden- BYU (Football)
James Bohls- University of Arizona (Football)
Keegan Even- Benedictine College (Football)
Noa Serpa- Concordia University- Wisconsin (Football)
Aidan Coulson- Arizona Christian (Football)
Kyra Stewart- Simon Fraser (Women's Basketball)
Tanner Hall-Concordia University- Irvine (Men's Lacrosse)
Nathan Beckley- San Fransisco State (Baseball)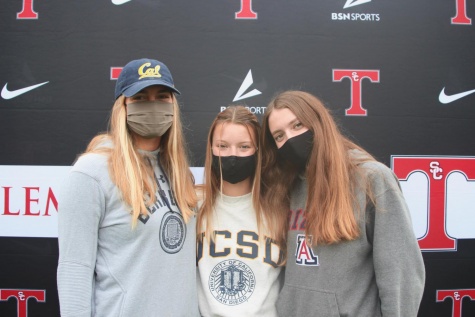 SCHS is so proud to have these students represent our campus as they head off to each renowned school and we look forward to watching them succeed.