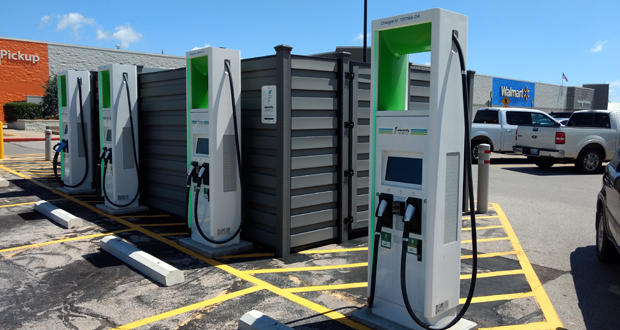 Gisele Brandt | Head Editor
April 2, 2021
President Joe Biden introduced his $2 trillion infrastructure plan this week. The plan addresses transportation, water, internet, electric, homes, schools, buildings, workforce, and innovation. Biden says it will be a "once-in-a-generation investment" that will completely transform the way Americans travel. 
The plan will be funded by a proposed corporate tax increase from 21% to 28%—still lower than pre-Trump era taxes. The proposed changes and projects would be completed over the course of eight years and the funds would be raised over 15 years. The plan will potentially create many jobs, which could generate more tax payments and save money in the power grid due to increased efficiency. The plan is still meeting resistance from Republican lawmakers who claim that the proposed bill is too broad and too expansive. 
Policies renovating water lines by replacing all lead pipes and service lines, expanding public transportation, and reconnecting urban neighborhoods cut off by poorly-planned highways are aimed at promoting racial equality, one of Biden's campaign promises. These plan would predominantly impact people of color, who are more often subjected to poverty, and would address public health crises like the water crisis in Flint, Michigan. 
"Unfortunately, there'll be too much opposition to pass it without revisions. And I think that's where a potential issue arises," said senior Eve Richardson. "Even with great ideas in mind, the likelihood of those infrastructural changes coming to fruition, and effectively promoting racial equality and environmental protection, without total nationwide support is small." She has cast doubt on the likelihood for the bill to have any great impact without bipartisan support.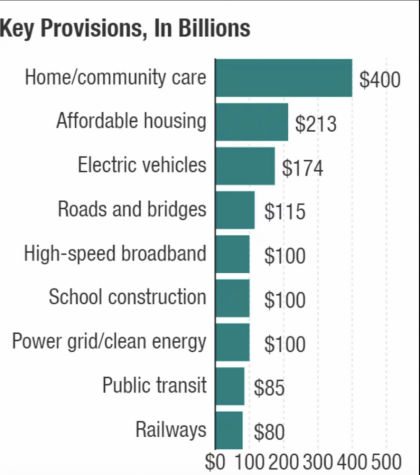 While Biden has allocated $85 billion towards public transit, he has prioritized investing in electric vehicles with a proposed $175 billion. Biden aims to mobilize a permanent switch from gas-powered to electric-powered vehicles by incentivizing Americans with tax rebates. Part of Biden's reasoning is that the switch to electric vehicles would be a huge step towards reducing U.S. emissions. His proposal would also encourage private investment in clean energy like wind and solar and $35 billion for research and technology development that would help address the climate crisis.
Some people are not entirely convinced by Biden's prioritization of electric vehicles. "Electric vehicles should not take precedence over public transportation which is overall more beneficial and reliable to people," senior Jadyn Blake said."Many other countries use public transport as a main form of transportation and it proves to be incredibly useful."
The U.S. is currently ranked 13th in the world in terms of overall infrastructure. 
For a full breakdown of how all $2 trillion will be spent, click here.