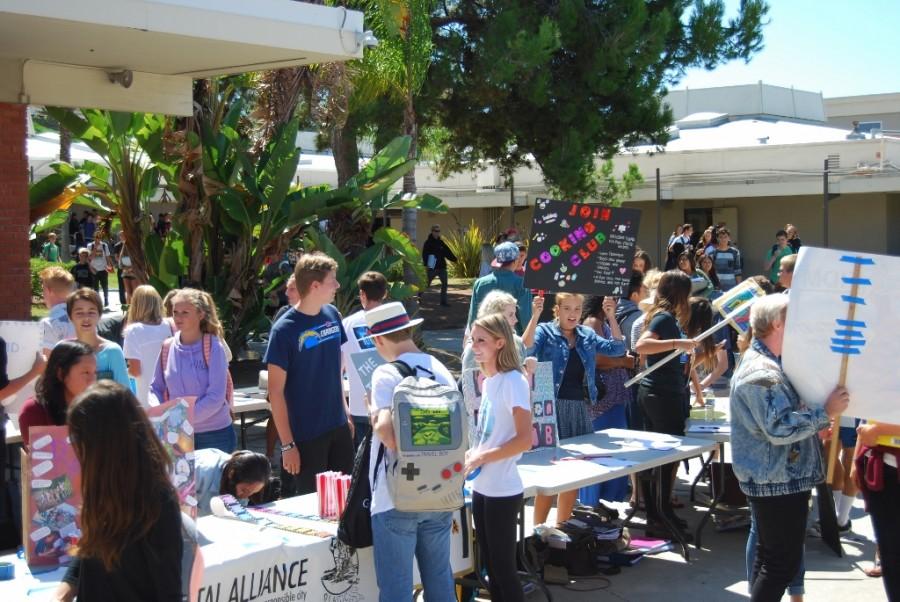 By Katie Kendall | Writer    &   Melissa Whitsell | Writer
At the beginning of each semester there is a club rush in which each club in the school has a table and encourages other students to become involved in the community and the school by joining the club. Club rush has a variety of clubs for students to join based on their interests. The clubs include: Cool 2 be Kind, Best Buddies, Be a hero, Become a donor, Key Club, Rugby Club, Ping Pong Club and Interact. Club rush is packed with students from every grade looking for a group to join.
Ashley Folia (Junior): Cool 2 be Kind
– What role do you play in the club?
Secretary
– What made you want to join the club?
I love the message that C2BK sends. This club has changed the environment on numerous school campuses and I'm blessed to be apart of it!
– What activities do you do as part of the club?
In the club we talk to schools and share our message. We also participate in Blue Ribbon Week and we host the "People's March Against Bullying." We also are getting an app soon.
– Would you recommend joining the club?
I would definitely recommend joining! This club is a great opportunity to make friends and create an impact in schools.
*First meeting October 2nd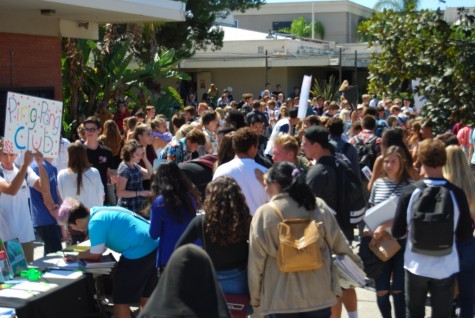 James Vanginkel (Junior): Fellowship of Christian Athletes
– What position do you play in the club?
co-president
– What made you want to join the club?
I wanted to be in the club because i thought that i could help make an impact in people's lives for the better. it was a way for me to love on people and just build relationships with people no matter their situation, or religious beliefs.
– Is it an in school club or is it an outside club too?
We typically only meet at school, except for a couple of dates but we also do things outside of the school day like going to different sporting events and supporting SCHS sports teams, we also choose a couple teams each season to give either goodie bags to or bottles of gatorade
– What is the purpose of the club?
The purpose of the club is to hang out, eat some pizza, play some games, and talk about God's immense love. What we desire most is that anyone would feel free and welcome to join us and just feel known by other students. The purpose is to build relationships, get to know one another, and love each other-despite our differences. Whether we have different favorite sports team or opposing views about God I hope anyone would know that I just wanna get to know people for who they truly are, because people are awesome.
*Meetings every other tuesday at lunch.
*For further information and updates on FCA, follow them on instagram: @fca_sanclemente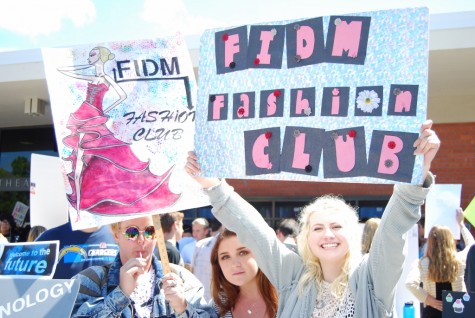 Hannah Jolly (Senior): Be a Hero, Become a Donor
– Why did you join this club?
I joined the club to be able to help people who need it. Helping out at blood drives and being able to see the difference it makes in people's lives is the best part.
– What are you most looking forward to doing with the club this year?
I'm looking forward to being able to give back to the community by helping at the blood drives and by also giving blood myself and being able to save a life.
– Is this your first year in the club?
No, this is actually my second year in the club. I volunteered at blood drives, and also gave blood myself last year.
– What are you expecting to get out the club?
I'm expecting to make new friendships with the other members in my club, along with get the community involved in the blood drives.
– Do you encourage other students to join this club?
I definitely encourage people to join Be a hero, become a donor. The experience is unbelievable, getting to see lives being saved by other people. The best part about it is that these people don't even know who they're saving; they're complete strangers, but that doesn't make a difference to them.