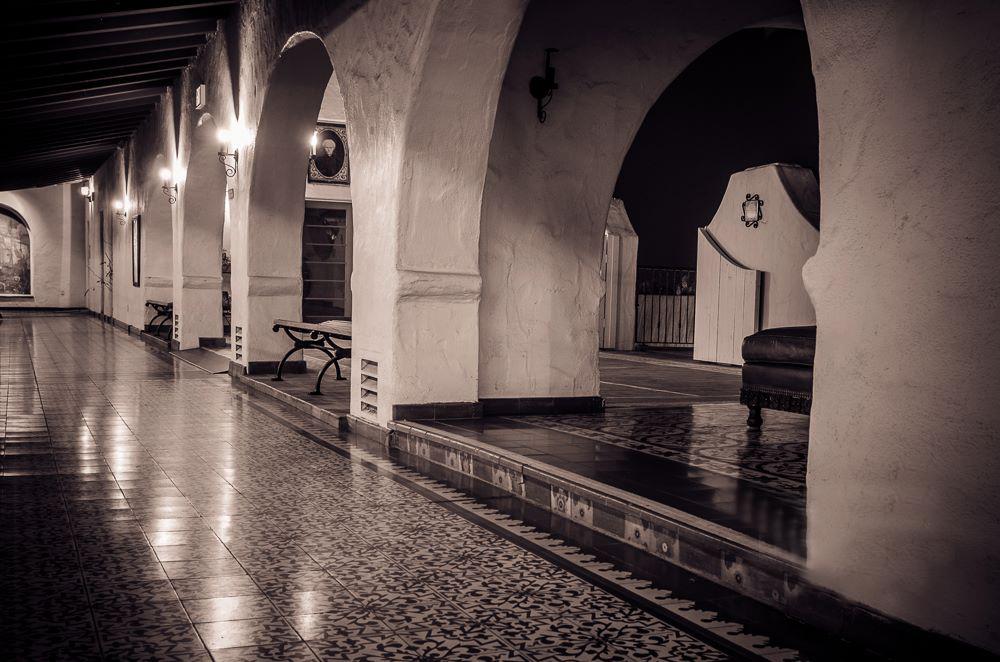 By: Peyton Lee | Student Life Editor   &   Renee Malone | Writer
October 25, 2016
In the current month of Halloween, people everywhere are preparing to give, or receive, a fright on the night of October 31. Casa Romantica, located above the local San Clemente Pier is among those preparing as they work hard to finish and perfect their haunted house. On Saturday, October 29, the spooky house will begin to be called Casa Creepy, and the Halloween festivities will run all the way through Monday, October 31, the actual day of Halloween.
The haunted house will be open and running between the hours of 7 and 9 pm each night, with a $12 general admission, a $10 price for current Casa Romantica membership holders, and a $5 fee for children, those who are 12 years old and under. Tickets can be purchased at www.casaromantica.org or by call at (949) 498-2139.
The plans of the haunted house entail ten minutes of walking through "San Clemente's best NEW haunted house" where one can encounter varying, unexpected frights, including, but not limited to, "ghosts, mummies, and creepy-crawly surprises". The spooky tour promises a scare around every corner of the home, which was built in early 1927. The house will be presenting period films inside, such as Nosferatu, a film created in 1921 about a man who travels to Transylvania and encounters various monsters, specifically a vampire, along his journey. The house will also present vintage-themed special effects to set the time period. For the visitors, punch and holiday candy will be offered after the experience is complete.
Anyone wishing to volunteer to work Casa Creepy is allowed to sign up. It is appropriate for audiences ages 7 and up, however, it is asked that those planning on attending "use discretion with regard to younger grade school children" and to remember that "Casa Romantica makes every effort to be accessible to all visitors, [but] please note that the Haunted House walking route includes portions of compressed dirt garden trails and low steps". Good luck to those attending, the large historical house promises quite a fright!