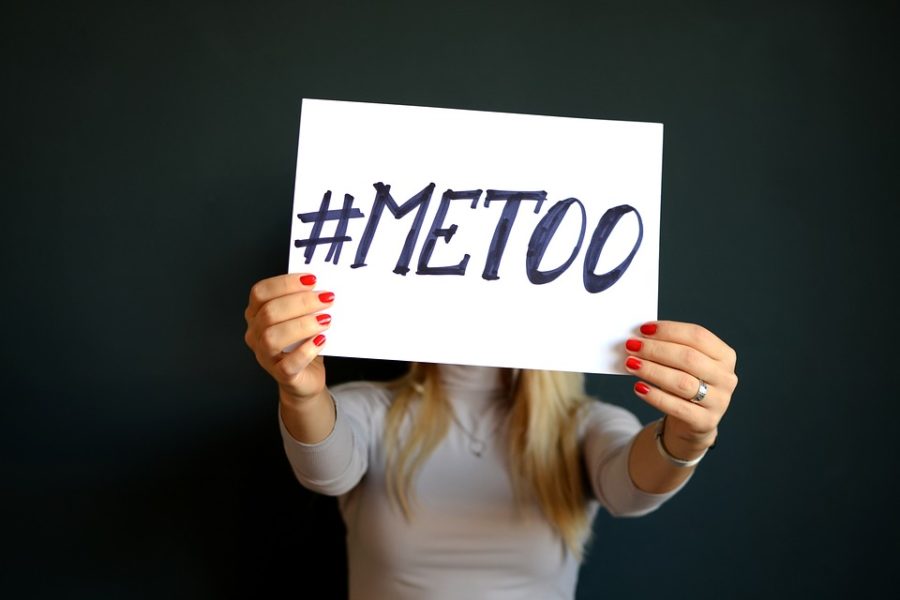 By: Sutton Loughran | Writer
October 25th, 2017
In recent news, over 40 women have accused Harvey Weinstein, a successful film producer currently based out of Hollywood,  CA, of sexual assault. As disturbing and sad this news is, it sparked a movement inspiring victims of sexual harassment or assault around the globe to share their stories.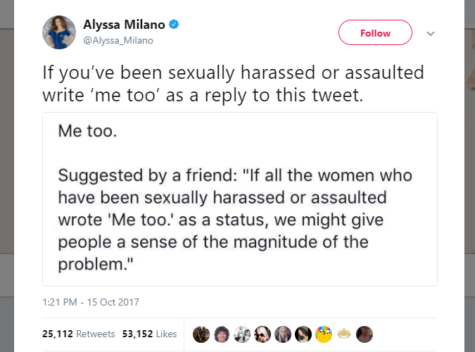 Alyssa Milano, an actress and activist, tweeted urging women to be vocal about their experiences. She may not have known the full gravity of the movement she was starting.  The trending hashtag, #MeToo has been tweeted over 1.8 million times in 85 countries since Weinstein was exposed. Senior Lauren Nelson commented on the movement, "I'm really glad that we as society are talking about things such as sexual assault, that aren't usually talked about. It's cool people are sharing their stories to show other people they aren't alone in this." The stories that are coming along with the hashtag are ranging from women being catcalled on the street to rape.
Celebrities including Lady Gaga, Gabrielle Union, America Ferrera, Sophia Bush, and so many more have spoken out or tweeted with the hashtag #MeToo. The hashtag coming from people with such an important platform has inspired and empowered their followers, showing them they are not alone. "It's really cool that famous people are sharing their own stories. Knowing that people who seem to have it all together actually might not, is definitely giving victims comfort," senior Melissa Mendez reflected.
As many tweets have reminded us, just because someone didn't post a story or the hashtag, it doesn't mean it hasn't happened. Raising awareness to sexual harassment/assault in the workplace, streets, schools, and other environments is vital. As many have shared in their stories, they haven't spoken out until now because they are dependent on these uncomfortable environments. Standing up for themselves is taken over by the fear of losing their jobs, shame, victim blaming, and not being believed.
The #MeToo movement is opening up new windows for men and women, especially in the workforce to know they have the power to get up and go. Sexual harassment should not be tolerated anywhere, and that is what is so special about the movement. The amount of posts and attention it is getting shows to anyone, no matter what way they see it, that it is an extremely prevalent problem in today's society.