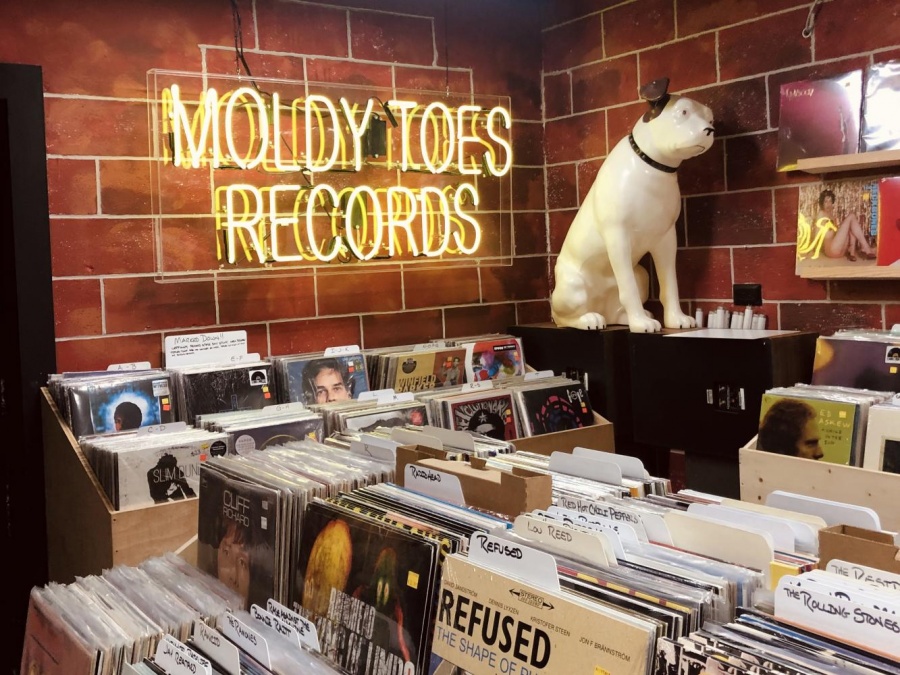 By Lilah Kopenhefer | Photographer
January 31, 2020
Every town is filled with many lively and exciting attractions and music tends to always make its way to the scene. In San Clemente, the best voted music store was Moldy Toes Records. With everything from cassettes to CDs, this store is highly respected for it's inclusive genres. 
The shop is located on El Camino Real in downtown San Clemente, and is open Tuesday through Saturday from 11 am to 6 pm. As you explore deeper into the numerous genres Moldy Toes has to offer, you will find everything from classical to country. Opened in August of 2014, owner Tom Rule decided to start a business with a main focus on new and gently used vinyl records.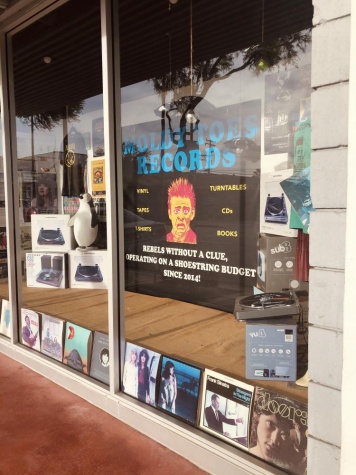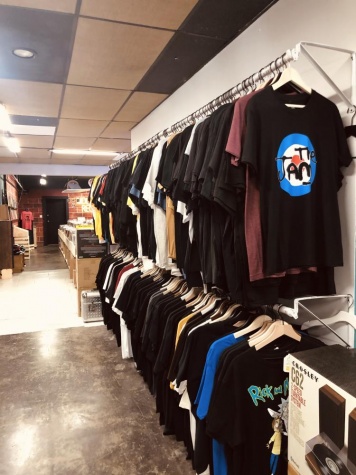 "When I went to Moldy Toes for the first time, there were so many vintage records I didn't think I could afford," San Clemente High School junior Kaia Siegal said. "But when I looked at the prices, I was so surprised to see how cheap they were!"
With their affordable prices, Moldy Toes continues to grow with a supportive following throughout the community. Not only is their music collection never-ending, but their band tee-shirts are highly favorable.
Junior Ava Garriott, who holds a passion for country music, finds the best shirts when she goes. "Almost every time I go into Moldy Toes, I always find a cute shirt with Johnny Cash on it." 
So take some time out of your day to go to downtown San Clemente and visit Moldy Toes Records. Whatever your music taste may be, Moldy Toes will have the perfect record for you!