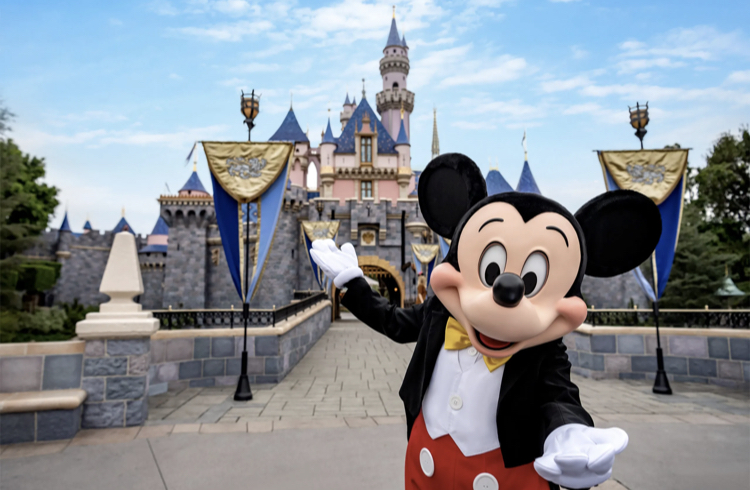 Danielle Generaux | Student Life Editor
March 26, 2021
The news has finally come that amusement parks are allowed to open back up at limited capacity. April 1 is the official date that theme parks to will start to open in California. Currently, parks can open at 15% capacity, as California is in the red or substantial tier. Once California moves to the orange or moderate tier, capacity will be at 25%. Eventually at the yellow or least resistance tier the parks can open at 35% capacity.
"I think that it's something to look forward to, and honestly most people, including myself, are excited about it. But to be completely realistic, it'll be hard to maintain good distance and mandate so many people to wear their masks," junior Evelyn Trinidad said. "I think that the guidelines they're setting in place are responsible especially as they are limited in capacity to a very small percentage of California residents." 
Disneyland
Both Disneyland Park and Disney California Adventure Park will open back up on April 30, 2021. All guests will have to purchase tickets and place reservations to get into the parks. Only California residents are allowed to attend the parks at this time, and there are no ticket sales available temporarily. If you are curious to see the new and upcoming changes Disneyland is making to the attractions at the park go to this link.
Some of the guidelines include face coverings and temperature screenings. All guests and cast members from the ages of 2 and up must wear a face covering. Disney highlighted that even cast members who have had the vaccine must wear a face covering. Disney is also conducting temperature checks before entering the parks and guests must have a temperature of 100.3 or below to enter the park.
To find more information go to this link.
Knotts Berry Farm
Knotts Berry Farm has announced that they will open back up in May, but have not announced a specific date yet. As of today, Knotts Berry Farm is hosting a "Taste of Boysenberry Festival" until May 2. They have not posted any specific guidelines to how they will reopen in May. 
Their website can be accessed at this link.
"Attraction sites should reopen. Many people of high risk have already been vaccinated, so therefore, the main concern is basically over," sophmore Arthur Trinh said. "People should be able to get back to ordinary life again, and if a person is concerned about COVID-19, then it's their choice not to go. For the rest of the people who aren't as concerned, they shouldn't be trapped in their houses anymore."
LegoLand
LegoLand will open on April 15 and is hosting a "Park Preview" starting April 1. Similar to Disneyland, LegoLand will require all guests to buy tickets and book reservations before entering the park. This makes it easier for the park to manage capacity.
LegoLand has also announced many safety measures that all guests will have to follow. Some include basic rules, such as wearing a face covering while in the park. 
More information about their safety guidelines can be found here.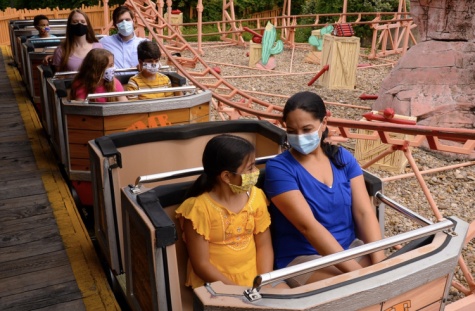 "Visiting theme parks were one of my favorite activities to do before the pandemic. However, I don't think opening theme parks should be on our primary agenda," senior Crista Mangahas said. "I hope that there will be strict COVID-19 precautions at these parks once they reopen, but even though a lot of people are being vaccinated, the vaccine roll-out is slower than we expected."
Six Flags
Six Flags Magic Mountain will reopen on April 1 and only California residents will be able to attend the park. Six Flags has the same basic guidelines as most theme parks reopening at this time. They must wear a face covering while attending the park and they must have been healthy for at least 14 days prior to the visit. 
However, Six Flags added a new rule that requires all guests to pay with card or mobile payments at all locations in the park. Cash and checks will not be accepted in the park.
A more detailed list of safety protocols can be found at this link.