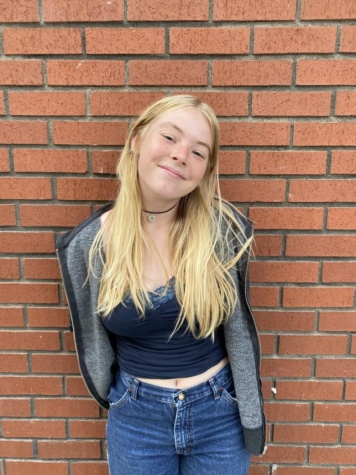 Coco Meyerhofer is a junior who is excited to join Triton Times this year! When she's not in school struggling to learn calculus, she can be found painting in neon on her wall, listening (screaming) to Taylor Swift in her car, and writing sad poetry (at the right time, you can find her in the school parking lot with an extra-large Coke!). Coco loves the environment and running 15 minutes late on average, and she joined Newspaper to explore those passions, as well as expand her writing capabilities. Coco plans to attend a four-year school on the east coast with hopes of experiencing weather for the first time! She's thrilled to be in a community of active writers and to have been given the opportunity to impact others through her words.
SCHS students flock to protest of rape culture
Biden, why are you letting California burn?
Dress code enforced: is this a recession of modern feminism?
"No Time To Die" stays true to its title
Boys' Cross Country leading the pack as they head to CIF
Full List of Grammy Nominations