By, Ethan Partridge | Writer
January 11th, 2016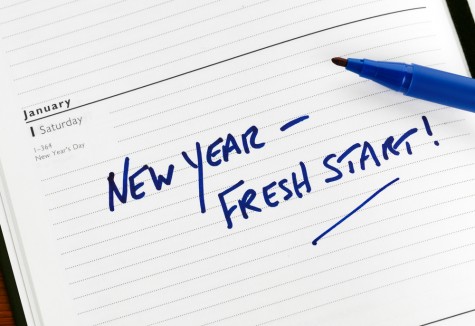 With every new year comes new goals, not just the fact that the year has turned into the next. But the most prominent aspect of the new year is the resolutions. Everyone has all kinds of New Year's Resolutions, ranging from deciding to find a job, to opening a restaurant. Is this the year to write your life's story or simply pledge to wash the dishes every day instead of every other day. New Year's resolutions always mean different things to people, depending on what's important to be changed for them. However, change of any kind is oftentimes very hard make. At the same time, some people seem to change their ways so easily, so how do they do it?
A common New Year's resolution is advancing in ones studies, and with upcoming finals, this seems very understandable. Both Marley Macarewich and John Van Dixhorn share these views about school.
"My New Year's Resolution is to maintain a 4.0 GPA through all of next semester," said Macarewich, "and through all of high school, really. At the same time, I don't want to keep focused on studies, so I also have an ongoing goal to just kind of live life without school in it too. That's something I'd like to keep going out of high school, though."
Van Dixhorn, on the other hand, doesn't want to take his mind off of schoolwork for the time being. "I really want to persevere through the year, especially right now," he said. "This is one of my last years, and I want to get into a good college by the end of it, so I'm just gonna keep working at it, and take my schoolwork one step at a time until I get as good as I want to be."
However, many students have no problem with school and keeping up on tests and homework. Matthew deKoeyer, a sophomore, resolved to improve at golf this year to make the golf team next semester. "I've been out of practice most of the year, so I know I have to get back on it if I want to make the team, 'cause I know I won't be as good as last year at the start, especially if I don't practice," he said. "It's gonna be hard to get out there the first t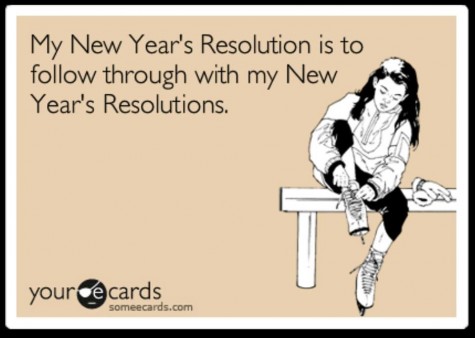 ime, and I'm probably not gonna do too good, but I'm just gonna make myself."
While all these goals are very different, they're still very similar in the way that they're done: with step-by-step actions and slow introduction to the change. Immediate change is always difficult to accept, but if something is done over time, it's a little bit easier to accept, mostly because it's not particularly noticeable as well. Another good method is resolving to start doing something enjoyable as well, like making sure to take some time away from studies to relax or go out with friends more often. The best way to keep a New Year's Resolution, however, is to just stay with it, and you'll find that the change isn't so bad!