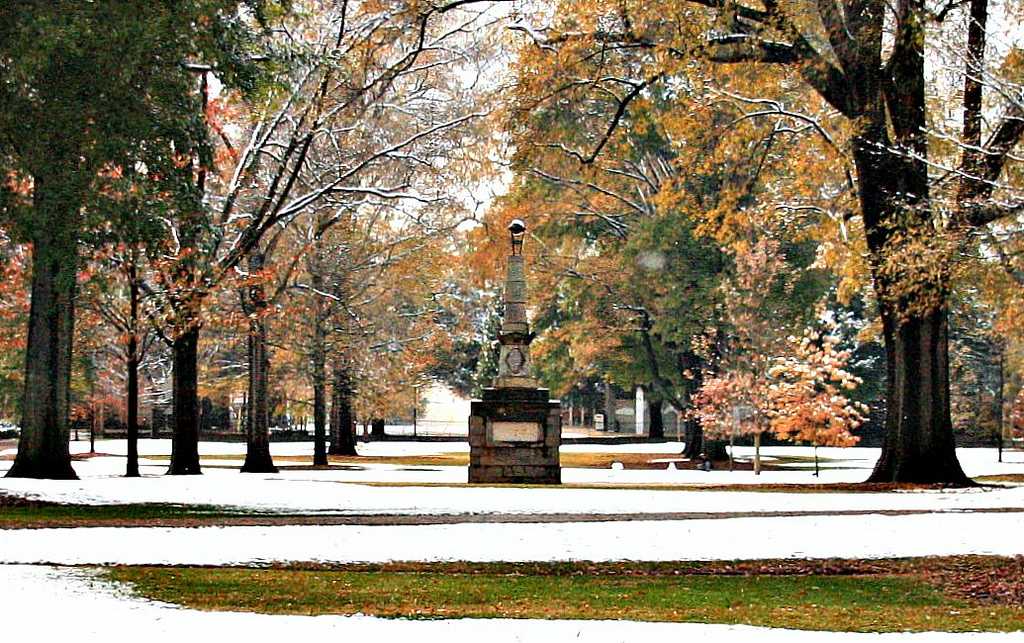 By, Hailey Duncan | Writer
September 13, 2016
With school starting nearly a month early, our newly seniors are already diving head first into college visits and the application process. Many students want to stay closer to home with schools such as Cal State Long Beach, Cal State  LA, UCLA, UCI, SDSU, and Saddleback. But if your a student looking to travel across the country and explore new places, the University of Southern Carolina is the perfect home away from home.
University of South Carolina is located in beautiful Columbia, South Carolina. USC offers more than a 100 undergraduate degrees that range from the School of Arts and Sciences to the School of Music. There are so many ways to be involved on campus, in the community, and things to do in the city of Columbia. The school offers a plethora of clubs and do allow freshmen to start their own if the preexisting ones doesn't meet their needs! USC is full of opportunities and they want students to strive and do great things at their school.
 Campus living is a big thing at USC. Every freshman has guaranteed housing the first year and they are encouraged to live on campus. Most sophomores end up living off campus because there is minimal living space for them, so they have to put in an application if they want to live on campus again. If students don't want to live on campus, the school has counselors that can help find an apartment close to the school and help students apply for financial aid to pay for your living costs. Most of the students live within a 5 mile radius from the school and are still super involved, despite not living directly on campus. If students want to live with a group of people and make long lasting friends, Greek Life might be the right choice for them. There are about 45 Greek organizations and about 25% of undergraduates live in a Greek house. Greek Life offers so many community opportunities as well as school opportunities.
Transportation is an ease at USC. Is a student's class all the way across campus? Is it raining or is it super humid? Don't worry, there is a shuttle that runs on campus for free that tours all around the school to get students where they need to be. For after school time, there is also a shuttle that goes from the school to the city, avoiding the need for walking or trying to find a ride.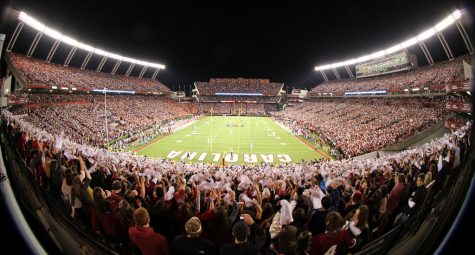 Sports are a big thing on campus. USC, home of the Gamecocks, are a NCAA Division 1 School. They have so many sports opportunities ranging from their intercollegiate and intramurals teams. The campus also sponsors club sports and general outdoor recreations. USC has something for everyone.
On a more academic note, USC is a college that has early action without a binding contract. Early action deadline is October 1st, Honors college deadline is November 15, regular application deadline is December 1, and early answer decisions are December 12-16.  You also have until February 1 to send in any final test scores, March 13-17 is regular decision time, and May 1 is enrollment deposit deadline. There are about 10 scholarships that are given out for out-of-state students and about 96% of students receive financial aid (need based or marret based). Their average GPA of incoming freshmen is a 3.3 , but they also looks at test scores, and they look at how involved students were on their campus and in and around their communities.
I sat down and chatted with a Mackenna Roe, a senior here at San Clemente High School to ask her a few things about the USC meeting she attended on campus. I asked a few questions like:
H: Hailey  M: Mackenna
H: Do you think USC is a good school for you why or why not?
M: Yes, I feel like USC is a good school for me because it seems like I can get into the school but it seems challenging as well.
H: What is your overall impression of USC?
M: My impression was that it feels like people seemed involved in the school and in the community as well.
H: Did you find the meeting helpful, why or why not?
M: I did find the meeting helpful and informational. It was very relevant to me and and everything we were talking about.
USC is a great campus with many opportunities for students of all kind. It has great academics, community, and sports programs that make this school one of the top in the nation. To research more information, their official website is http://www.sc.edu/ .