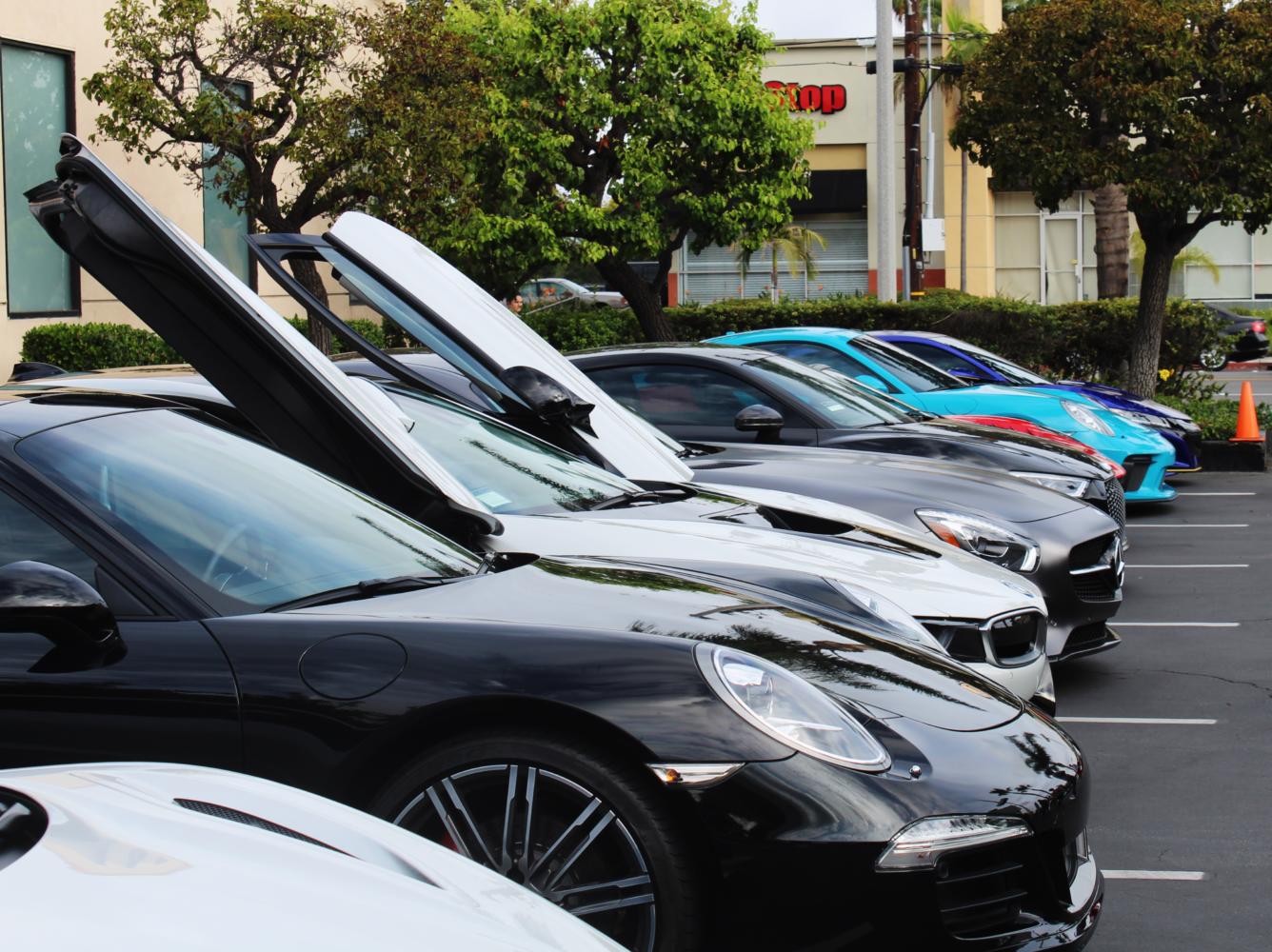 By: Eva Gardner | Photographer
October 12, 2018
Looking for a car show that's adult, kid, AND dog-friendly? This is the show for you.
Lamborghini Newport Beach, located in Costa Mesa, shows off its many expensive Italian imports as well as other exotics. Because it is a dealership, you can always find some good cars here, regardless of whether or not you plan on purchasing one.
As for the show itself, it occurs the first Saturday of the month, and there are quite a few locals and people from out of town that come to see what Lamborghini Newport has to see.
"It's always so exciting to come to a car show where you don't know what could show up," senior Brandy Suarez said. "I was really excited to be here today!"
Upon arriving to the show, hundreds of Lamborghinis, Ferraris, and McLarens pull into the parking lot of the show, the highlight of which being a white Ferrari FF shooting brake featuring Rambo, a seven month old Frenchie. Additionally, a red chrome-wrapped Gallardo tagged @irontoro was featured, capturing many eyes as it rolled onto the lot.
While Lamborghini Newport is good for kids and dogs alike, it's not so great for photographers. Due to high amounts of public attendees, car photographers can have a difficult time capturing clean, person-less shots of everyone's favorite supercars.
"Events like this are great for starting photographers because of the variety," attendee Conor Farley said. "But you either need to have a lot of patience or be good with photoshop to get shots with no people around."
Indeed, Lamborghini Newport was created for the appreciation of supercars for all kinds of people. 18-year-old Ben Feldman comes with his dad almost every month.
"He loves seeing the cars roll in and out, and I love taking pictures of them," Feldman said. "It's cool being able to bond over them."
If you're looking for a glamorized supercar show located in the middle of a homely neighborhood, this could be the show for you. Be there next month if you love exotics!