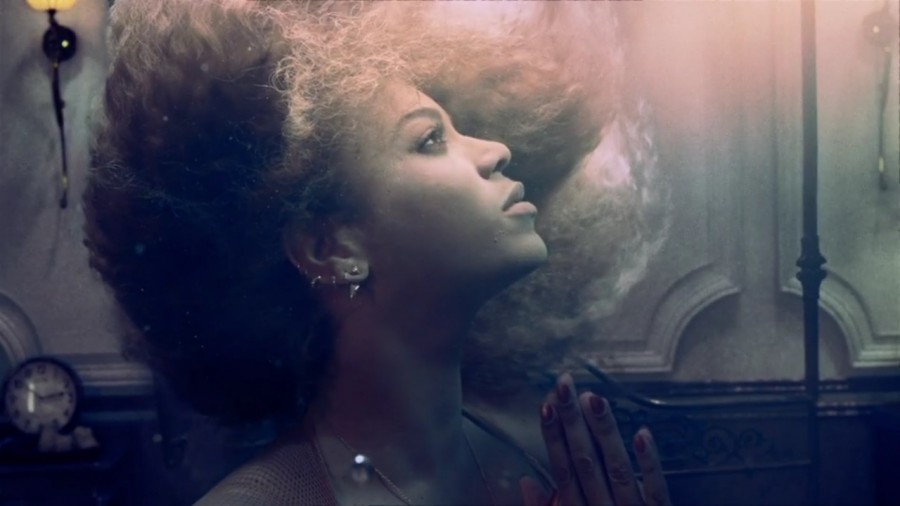 By, Jahfreen Alam | News Editor
May 10th , 2016
Experimental, explosive, and utterly unapologetic—Beyoncé's Lemonade packed a punch that might have been too sour for some to handle. Released April 23rd of this year initially through the music-streaming site Tidal, the album is the sixth in Beyoncé's  impressive repertoire, and her second visual album. From trap to rock to country, the album is both genre-bending and genre-transcending, which makes for an avant-garde work that clearly marks a departure from Beyoncé's  past albums.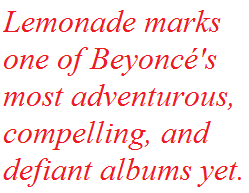 At face-value, the album revolves around Jay-Z cheating on her as the music touches on notes of infidelity, dishonesty, and betrayal. However, in the lyrics lie more depth and complexities to her persona than simply "You don't love me / like I love you." This enhanced message comes clearly through Lemonade's visuals, which are as diverse as the music itself.
Rather than featuring a music video per track like her 2013 visual album BEYONCÉ, she took a bold step by creating a movie for her work. Thanks to the accompaniment of a full, hour-length HBO special, the album rightfully plays like art in motion—bare-boned, raw, and unforgiving in all aspects. Lemonade is a film in all its right; a special narrative constructed by the most powerful of emotions, building upon past history, and fusing cutthroat disclosures with an almost storybook elegance.
When the first track "Pray You Catch Me"plays, the album opens up with this lyric:"You can taste the dishonesty / it's all over your breath." It sets the mood for the rest of the song, and the beginning of a journey for the album as a whole. Moreover, this segment of the movie (titled Intuition out of the eleven other segments) also introduces a key component of Lemonade: the use of poetry.
Well-known as a voice for black womanhood, 27 year-old poet Warsan Shire gave life to Lemonade, and an added intensity unmatched by any other medium. The combination of poetry and visuals produce an album as compelling as it is striking, and truly makes the album magical.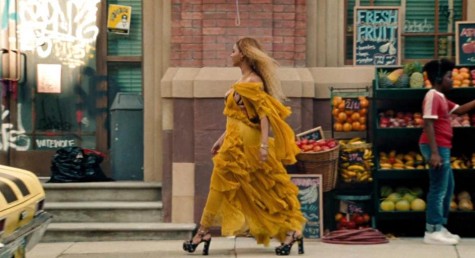 Before "Hold Up" plays, the phrase "Are you cheating on me?" reverbs from the previous poem as Beyoncé comes out of a building like a goddess in yellow, letting out a flood both figuratively and metaphorically through the music.
She cheerfully wreaks havoc on the streets with a baseball bat in hand, dancing on top of cars with broken windshields, and blowing the tops off fire hydrant—of course, she takes a moment to appreciate the shower.
This type of duality presents itself in the music as well; the beat is bouncy and fun with an airy piano melody, and the air horns add humor.
Yet, in the track, Beyoncé sings of how she'd rather be "crazy" than "being walked all over." The same cheating sentiment continues in the third track, "Don't Hurt Yourself" featuring Jack White, but this song takes the established intensity, and kicks it up a notch.
In this, Beyoncé is absolutely livid and vengeful, and it's amazing to see her take control through raging, thrashing guitar. The lyric "Who the f*** do you think I is?" begins this powerful anthem, and right after Beyoncé compares herself to Malcolm X, she pans over to images of suburban black women as Malcolm X's famous quote plays,"The most disrespected person in America is the black woman," which touches upon the theme of the subordination of black woman in history as a whole.
The fourth track "Sorry" describes a definite break-up as Beyoncé takes on a "sorry, not sorry" attitude, insisting there's no way she's thinking about her ex anymore. She intends to live her life her own way as she repeats "I ain't thinking about you." However, the song takes a turn as the instrumental track becomes downright chilling in the later half as Beyoncé adopts jerky, yet controlled movements in the visual. She sings, "Me and my baby, we gon' be alright" in an attempt to uphold her own strength, or at least the facade of one for her daughter.
The track ends with her spitting out, "He better call Becky with the good hair" before looking at the audience with a soulful stare. As much as the phrase is a call-out to Jay-Z and the woman he had an affair with, it also denounces a standard of beauty associated with so-called "good hair", meaning hair that's more like loose curls than tight coils, further complying with a white standard of beauty that holds no place for black woman.
Proclaiming this line with hurt and and disgust displays an unexpected sign of solidarity with those darker-skinned and coilier-haired black women who have been placed below her and compared to her for over a decade.


In the fifth track, "6 Inch" featuring The Weeknd, Beyoncé applauds working women to continue on their grind and make money. In the red-filtered visuals, she luxuriously rides through the city and danced in six inch heels, symbolizing wealth and power. The song afterwards, "Daddy Lessons" features a country guitar-line combined with New Orleans brass, acknowledging Beyoncé's Southern routes. She discloses what she learned from him, and describes him as a driving force in her career as she sings, "Daddy made a soldier out of me."
"Love Drought" is carefully crafted and dreamy with the combination of floating synth, washed pastel visuals, and woozy vocal runs. As dreamy as it is, the lyrics delve into trust issues and the insecurities that may plague a relationship: "And you're caught up in your permanent emotions / All the loving I've been giving goes unnoticed."
As one of the few ballads on the album, the eighth song "Sandcastles" is particularly raw as Beyoncé's voice is backed primarily by piano and characterized by the hurt quality and hoarseness of her voice. Still, the end is hopeful as the visual features happy moments of Beyoncé with Jay-Z, showcasing her acceptance of his wrongdoings.
"Forward" is the shortest song on the album and is followed by the tenth track "Freedom,"
but both lead into the heaviest themes of the album and have some of the most powerful visuals in the film by featuring the mothers of Trayvon Martin, Michael Brown, and Eric Garner with pictures of their deceased sons.

Playing "Forward" in conjunction with the somber scenes of the mothers promotes a sense of taking the grief in your life and channeling it to move on by making something great. This greatness has manifested itself into the Black Lives Matter movement, a modern extension of the Civil Rights movement that advocates against violence towards black people that has catapulted itself to the forefront of media attention.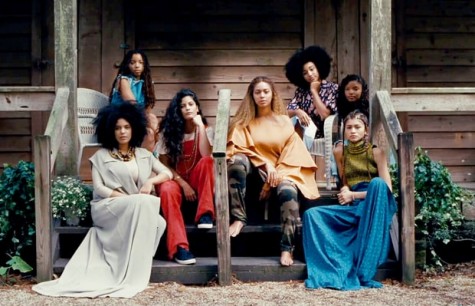 The righteous feeling continues through "Freedom," where Beyoncé repeatedly refers to herself as a force of nature ("Tell the storm I'm new") who can empower other women to break out of their predetermined, societal roles. As big brass fanfare plays behind her, she continues to focus on women's issues such as infidelity, alludes to the history of slavery ("I break chains all by myself"), and addresses justice for social equality ("Won't let my freedom rot in hell"). In contrast, Kendrick Lamar, who is a featured artist on "Freedom," touches upon institutionalized racism—"Seven misleadin' statements 'bout my persona"—in his verses, and the effects of systematic oppression.
Overall, the tracks combine as a blatant cry for black power and black excellence that is both riveting and reassuring, especially in light of recent events that have hit the black community hard.
It's also at the end "Freedom" where Beyoncé gets the name for her album, Lemonade. In another spoken-word segment, she relays a moving speech about her grandmother and lemonade. The visuals also include a video of Jay Z's grandmother Hattie Williams at her 90th birthday, stating "I had my ups and downs, but I always find the inner strength to pull myself up. I was served lemons, but I made lemonade."
By playing off "if life gives you lemons, make lemonade," Beyoncé turned the the well-known phrase into an ode of triumph, overcoming hardship, and the blessedness of success.
Disclosing his thoughts on the album as a whole, Junior Desmond Kuhn adds, "Lemonade is a visual and musical masterpiece. She incorporated such beautiful pieces into images of pain and gave her support to the black community. There's not many visual albums that have such empowerment and emotions depicted as Lemonade did."
Another ballad, the eleventh track "All Night" serves as the unofficial close to the emotional journey of the album as Beyoncé details the overcoming of the deep pain and disappointment of her relationship with her lover as she sighs, "Our love was stronger than your pride / Beyond your darkness, I'm your light."
Finally, the album closes with the leading single "Formation," a politically-charged track to end a politically charged piece of art. Yet another Black Power anthem holding importance to the Blacks Lives Matter movement, Beyonce reclaims her blackness and the power of a black woman. She praises all parts of her, taking pride in her Southern roots, "negro nose," and "baby hair."
A proud support in any endeavor Beyoncé follows, junior Jaden Mirarchi mentions, "Lemonade was the hottest thing in my bag. It's so amazing to see the representation of people of color on such a large scale medium in such an empowering way. It really speaks for Beyoncé's brand and her image—I love it completely."
Finally, the album visually ends with a shot of Beyoncé on a New Orleans police car backed by a bleak, cloudless sky, sinking into momentarily calm hurricane waters. A completely emotional journey through and through, the album plays less like a story of triumph, but more of a tribute to the work yet to be done in the black community, and the resilience required to reach their goals.
Lemonade marks one of Beyoncé's most adventurous, compelling, and defiant albums yet.
Characterized by both infectious choruses and captivating hooks, gorgeous visuals, and the powerful medium of spoken-word, she has created an important milestone in the art of music as well as an important keystone in the ongoing battle for social equity for blacks in our modern age.