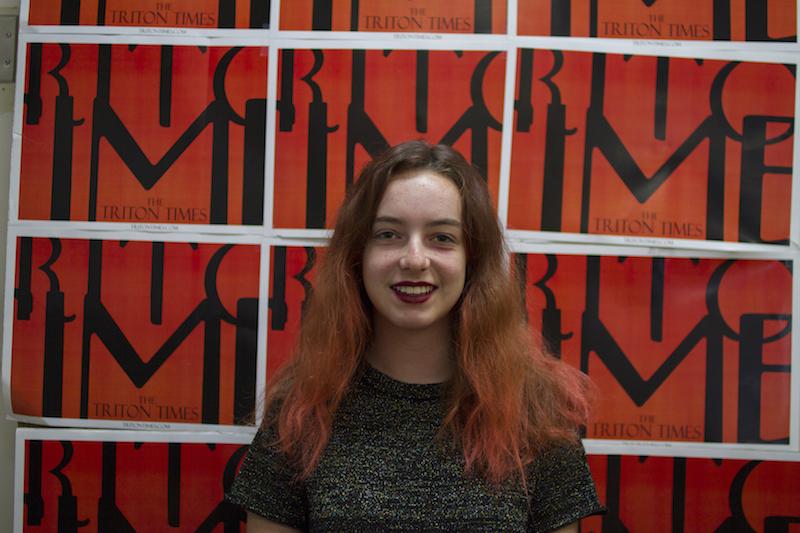 Hello! My name is Saffron Sener and I am a senior here at SCHS. I have been a part of Newspaper since my freshman year, starting in the club and joining the class as an editor in the second semester of my sophomore year, and I am so excited to be the Editor in Chief this year! I have loved to write since I was young; my favorite things to create included short stories, news articles, and magazines. Also a member of this school's Theatre Arts program, a skater for the OCRG, an Orange County Roller Derby league, a member of the school's A Cappella Choir, and the creator of the Thumper zine, my being on Newspaper fit right into my extracurriculars. Since being in this program, I have discovered a special adoration for journalism, and now plan on becoming a journalist in the future, hoping to one day work for National Geographic. I cannot wait for the year to come, and hope that I can help improve this program in terms of leadership, organization, and quality. To read more articles by me, please click the links below!
To Read More by Saffron:
Hedwig and the Angry Inch: A Can't Miss Performance
An Open Letter to Donald Trump
Avoiding the Anthem: A Protest of All-American Oppression
No Bubblegum, But All Sass: A Farewell Article to Our Incredible Choral Director
The 2016 Met Gala: A Look into the Fashion
Japan and Ecuador: Epicenters of Catastrophe
2016 Battle of the Bands: A Showdown of Skill
The Terror of West Africa: Boko Haram and Their Untouchable Reign
Triton Times 2016 SC Best of – Dog Walking Spots
Creative Writing- UFO: Chapter 1
St. Nicholas to Santa Claus: A History
Creative Writing – Story Unnamed
A State of Chaos: Syria's Crisis
Breakdown of the Second Republican Debate
Can You Spell E-N-T-E-R-T-A-I-N-I-N-G?
Same-Sex Marriage by Referendum
Studying Tips and Tricks for AP Exams
Spring Musical Preview – "Bye Bye Birdie"
Creative Writing – "Milk Carton Models"
Creative Writing – "The Battle for a Drought"
Action! Drama's New Director – Mr. Ingram